When is the best time to visit Crete? A question that many travelers have when it comes to planning their holidays to Greece. The island is the largest and most populous of the Greek islands and undoubtedly a stunning destination. Specifically, it offers a perfect blend of natural beauty, ancient history, and vibrant culture. Whether you're looking for a relaxing beach vacation, an adventure-filled holiday or a boat tour, Crete has something for everyone. If you are into the island-life and want to experience it first-hand, then Crete is the perfect place for you!
In this article, we'll explore the different seasons of Crete and the best time to visit the island.

Picture by: Nik Shuliahin
Summer Season (June-August)
The summer season is undoubtedly the busiest time of year in Crete. With its warm and sunny weather, it's the perfect time to hit the beach and enjoy outdoor activities. Moreover, everyone is familiar with Crete's stunning beaches which are the highlight of every vacation. Sun seekers from every corner of the world come to soak up the sun, swim in the crystal-clear waters and try various water sports. The most popular beaches are Seitan Limania, Balos, and Elafonisi but undoubtedly, every beach in the island is perfect. The average temperature during summer ranges between 25-30°C, with high humidity and almost no rain.
In addition, the summer months in Crete offer a wide range of activities. From swimming, boat tours and water sports, to hiking and exploring the island's historical and cultural landmarks. Crete boasts a rich and diverse heritage, with archaeological sites and museums showcasing the island's fascinating past. From the ancient Minoan civilization to the Venetian and Ottoman periods, there is something for everyone to discover. The most popular summer destination in Crete is the prefecture of Chania, which offers a lively atmosphere, bustling nightlife, and numerous restaurants, cafes, and shops. Check out this article and find out about what to do in Chania.
However, keep in mind that summer is also the peak tourist season in Crete. In fact, the island can get overcrowded, especially in August. Accommodation prices are also higher during this time, and you may have to book in advance to secure your preferred option.

Picture by: erdemeksi
Find the best time to visit Crete
Fall Season (September-November)
Τhe island's beauty extends beyond its summer months and many believe that it is the best time to visit Crete. The fall season is a transition period from summer to winter, characterized by cooler temperatures and occasional rain. The average temperature during this time ranges between 18-23°C with cooler nights and fewer crowds.
Although swimming and sunbathing may not be the primary activities during the fall season, Crete's beaches are still a beautiful sight to behold. The sea remains warm enough for a refreshing dip, and the beaches are less crowded. Visitors can explore the beautiful sandy beaches in a more peaceful setting, with many beaches offering crystal-clear waters.
In addition, fall is a season of abundance, and Crete is no exception. Visitors can enjoy a range of seasonal foods and drinks during their visit. The olive harvest season begins in October, and visitors can taste the fresh olive oil in traditional dishes, such as dakos and tzatziki. Grapes are also in season, and visitors can enjoy the Cretan wine made from local varieties like Vilana and Kotsifali. Chestnuts are another fall favorite, and visitors can sample the roasted chestnuts sold by vendors on the streets.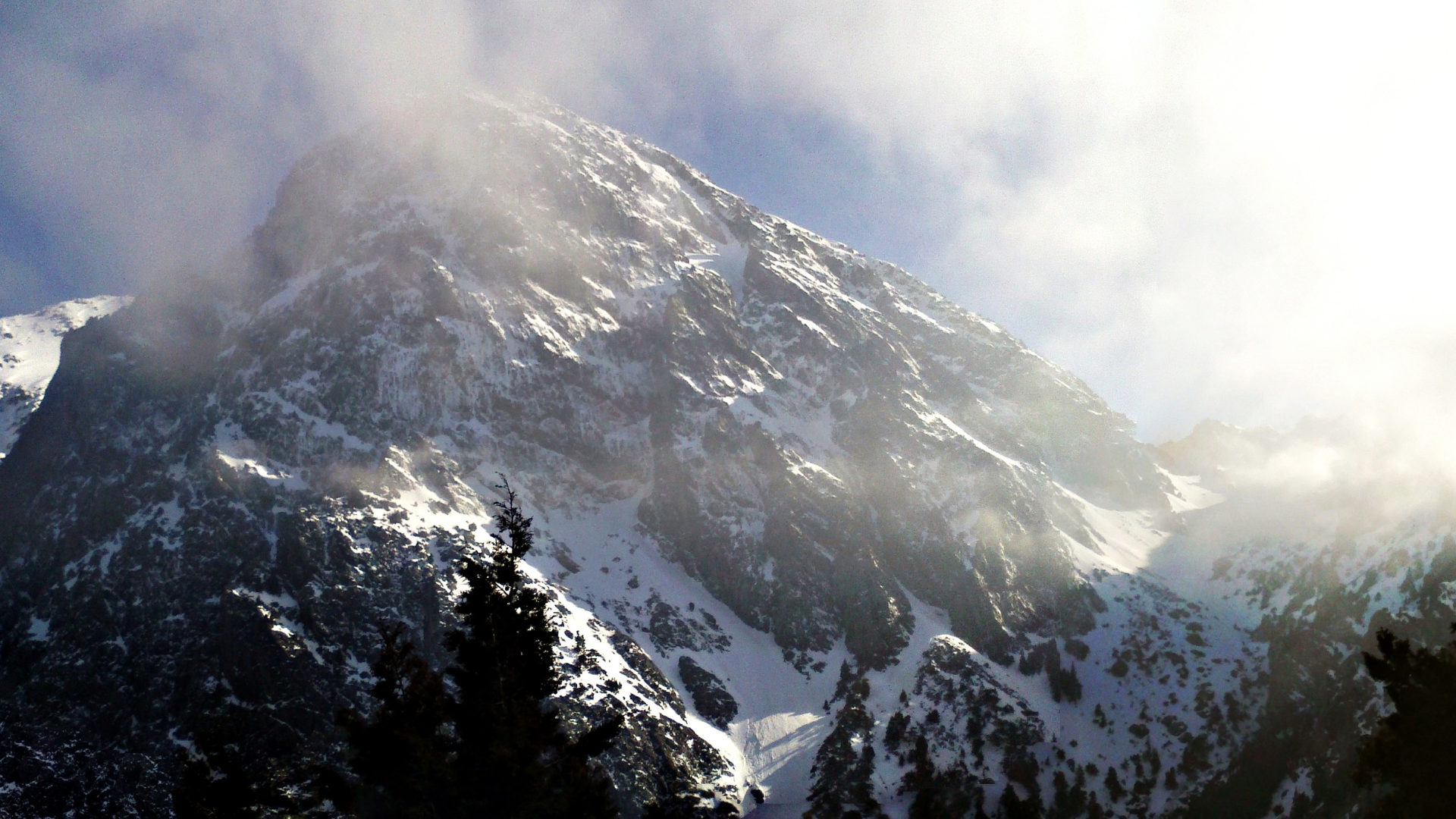 Picture by: robertoutram
Winter Season (December-February)
From December to February, Crete takes on a new charm as the island transforms into a winter wonderland. Winter is mild and the temperature rarely drops below 10°C. While it may rain occasionally, the island mostly experiences sunny days. If you are lucky, you may even get to experience snowfall in the mountainous regions.
Winter in Crete is an excellent time for outdoor activities such as hiking, trekking, and sightseeing. The natural beauty of the island is at its best during this season, with snow-capped mountains and greenery everywhere. With its grand mountains and charming villages perched on the slopes of Psiloritis, the White Mountains, and Dikti, Crete is an exceptional destination for mountaineering enthusiasts.
Mountaineering has a long-standing history on Crete and there are a few mountaineering clubs spread across the island. Despite this, ski mountaineering was relatively unknown, with only a few passionate mountaineers aware of it. So, if you are a mountaineering enthusiast, then winter is the best time to visit Crete. Check out this page to find out more information.

Picture by: CCat82
Spring Season (March-May)
There is something truly special about springtime in Crete. From March to May, the island is in full bloom, with mild temperatures, stunning landscapes, and plenty of exciting things to see and do. The spring season in Crete is characterized by milder temperatures, sunny days and blooming landscapes. Also, the average temperature during this time ranges between 16-20°C, with occasional rain showers.
Spring is an excellent time to visit Crete if you prefer a quieter, more relaxed atmosphere and want to avoid the summer crowds. You can explore the island's natural beauty, such as the Samaria Gorge, the White Mountains, and the Lasithi Plateau, without having to battle the heat and the crowds.
In addition, spring is the perfect time to witness Crete's famous wildflowers and blooming landscapes, such as the pink and white blossoms of almond and cherry trees. The island's rural areas also come alive with traditional festivals, such as the Feast of Saint George in Kritsa and the Feast of Saint John in Archanes. With the warm sun on your skin and the fresh spring air in your lungs, you'll be in paradise in no time.
Conclusion
To conclude, the best time to visit Crete largely depends on your personal preferences and interests. If you want to enjoy warm weather and swimming in the sea, then the summer months of June to September are ideal. However, if you prefer mild weather and fewer crowds, then April to May and October to November are great options. Additionally, visiting during the off-season of December to March can provide a unique experience with cooler temperatures and the opportunity to participate in cultural events and festivals. Ultimately, the best time to visit Crete will depend on your travel priorities and preferences, but this diverse and beautiful island offers something for everyone year-round.