What to do in Chania: Find the top things to do, see and explore at this scenic town in the below article! To begin with, Chania is located on the northwestern coast of the island of Crete and it is one of the most popular destinations. This picturesque town has a rich history, stunning scenery and a vibrant cultural life almost all year round. Thus, making it an ideal location for travelers looking for an authentic Greek experience. So, let's find out some of the top things that you should not miss.
Explore the Venetian Harbor
Chania's picturesque Venetian Harbor is one of the town's most iconic landmarks. The harbor is lined with colorful buildings, cafes, restaurants and shops. Moreover, it offers stunning views of the sea and the White Mountains. The combination of history, culture, and natural beauty make it a truly unique and unforgettable destination.
The harbor is surrounded by ancient buildings and fortifications that have stood the test of time. You'll also see colorful fishing boats and yachts bobbing in the calm waters of the harbor, creating a picturesque  atmosphere. One of the most striking features of the Venetian harbor is the lighthouse, which stands proudly at the end of the harbor. Take a stroll along the harbor, enjoy a cup of Greek coffee or a glass of ouzo and enjoy the unique atmosphere of this historic area.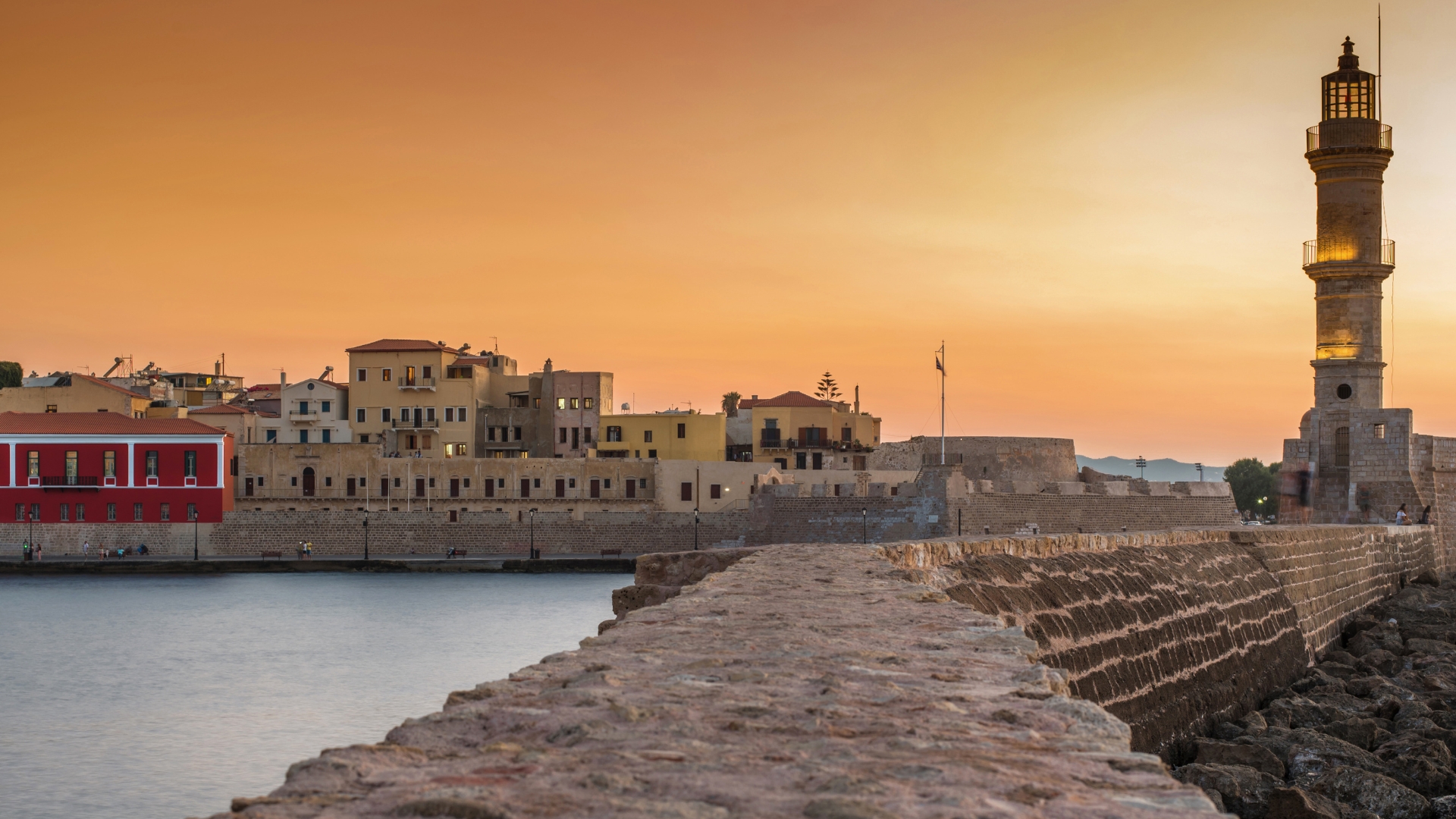 Photo by: SIAATH
Visit the Old Town in Chania
The old town of Chania is a maze of narrow streets and alleyways, lined with beautiful Venetian and Ottoman buildings, mosques and churches. This is the perfect place to get lost and discover the hidden corners of the past centuries. Don't miss the local market, or the old covered market, where you can find traditional Cretan products, including herbs, cheese and olive oil. Exploring the Old Town  is definitely a journey through history and culture that you will love in first sight.
Enjoy a boat trip with Crown Cruises Crete
How about taking a tour around the Venetian Harbor? An excellent way to explore the stunning coastline of this beautiful area. Crown Cruises offers a range of boat trips that cater to every taste. From short trips to nearby beaches or longer excursions that will take you to some of the most remote and picturesque spots along the coast. As we sail from the harbor, you will be greeted with breathtaking views of the old scenic town and the iconic lighthouse. Moreover, our modern modern, comfortable and well-equipped boats provide a safe and enjoyable experience for all passengers.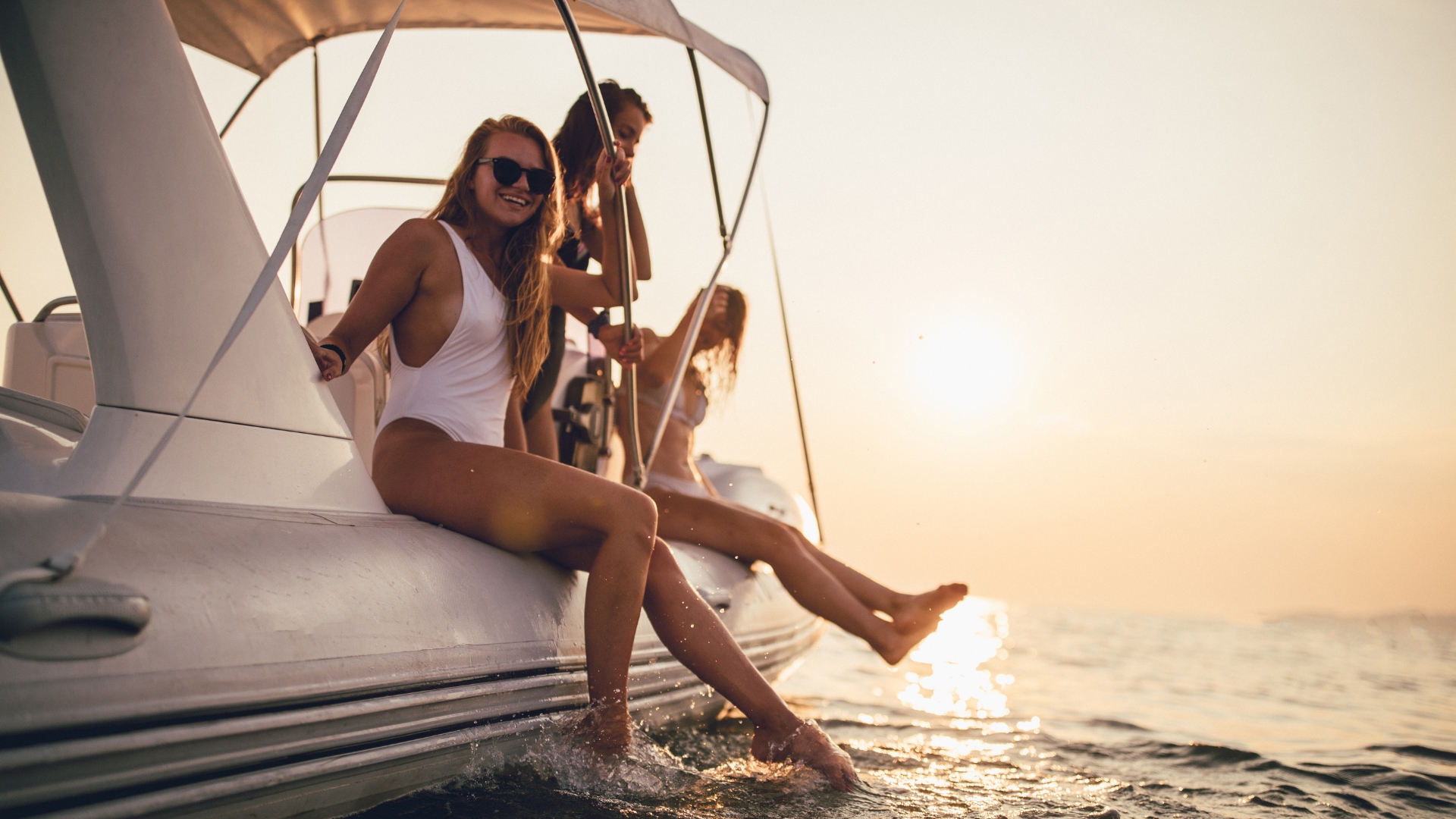 Photo by: freemixer
Hike the Samaria Gorge
The Samaria Gorge is one of the most popular hiking trails in Crete. This 16-kilometer-long gorge offers spectacular scenery, including crystal-clear streams and rare plants and wildlife. The hike takes around six hours to complete, but the experience is well worth the effort. In fact, hiking Samaria Gorge is an unforgettable experience for anyone visiting Crete. The trail takes you through a stunning natural landscape, with towering cliffs, rivers, and native flora and fauna.
The scenery is breathtaking, and you'll have plenty of opportunities to stop and take in the views or take photos. Along the way, you'll pass through several small villages and have the chance to learn about the local culture and history.  The hike can be challenging in some places, with steep descents and rocky terrain. However, it's a rewarding and exhilarating experience.  At the end of the trail, hikers are rewarded with the beautiful beach of Agia Roumeli, where they can rest and relax before taking a ferry back to the starting point.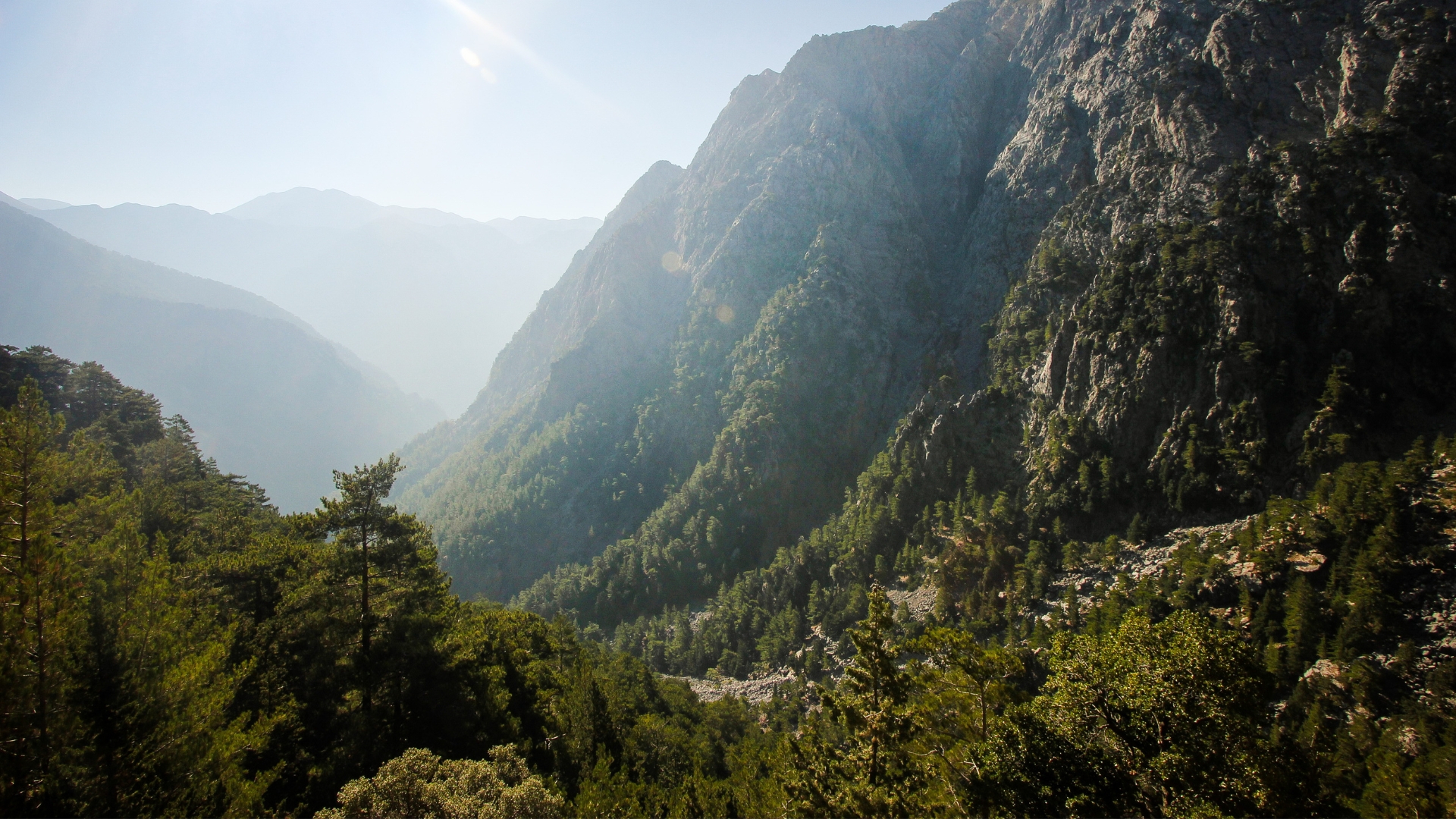 Photo by: Ivan Klein
Visit the Archaeological Museum of Chania
The Archaeological Museum of Chania is home to a vast collection of artifacts from the Minoan, Roman, and Byzantine eras. The museum is located in a brand-new building with architectonical interest located at Halepa, in Chania. Furthermore, its exhibits include a wide range of pottery, sculptures, and jewelry, as well as mosaics, frescoes, and coins. A visit to the Archaeological Museum of Chania is a fascinating journey through the rich history and culture of Crete. Visitors can learn about the island's ancient civilizations, such as the Minoans and the Mycenaeans, and discover how they lived, worked, and created art. An excellent way to deepen your understanding and appreciation of the island's rich and diverse cultural heritage.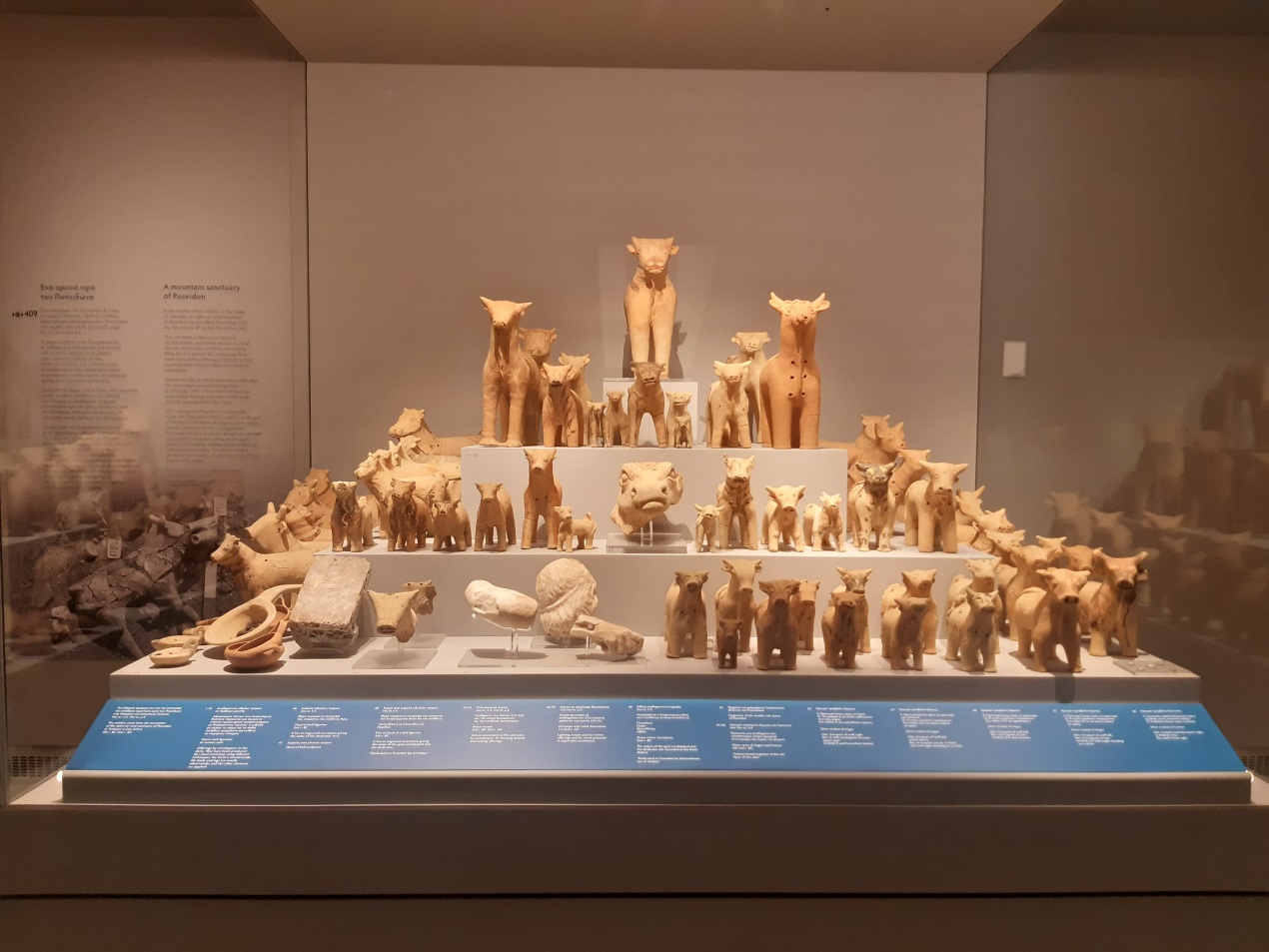 Photo by: https://archaeologicalmuseums.gr/
What to do and see in Chania during your holidays!
Relax on the Beach
As you already know, Chania, and in general Crete, boasts a variety of amazing beaches. Some of them are rated as the best ones in the world, as they offer stunning scenery and excellent swimming conditions. Among them is Balos Beach, which is known for its stunning turquoise lagoon and the pink sand. Moreover, Falassarna Beach, will steal your heart with the long coastline, the crystal-clear waters and the amazing sunset views. Elafonisi Beach is another popular option, with its shallow waters and the pink sand. For those who enjoy water sports, there are plenty of activities like windsurfing, scuba diving, and paddleboarding at beaches like Marathi Beach. If you need any further information about beaches in Crete, read our article here !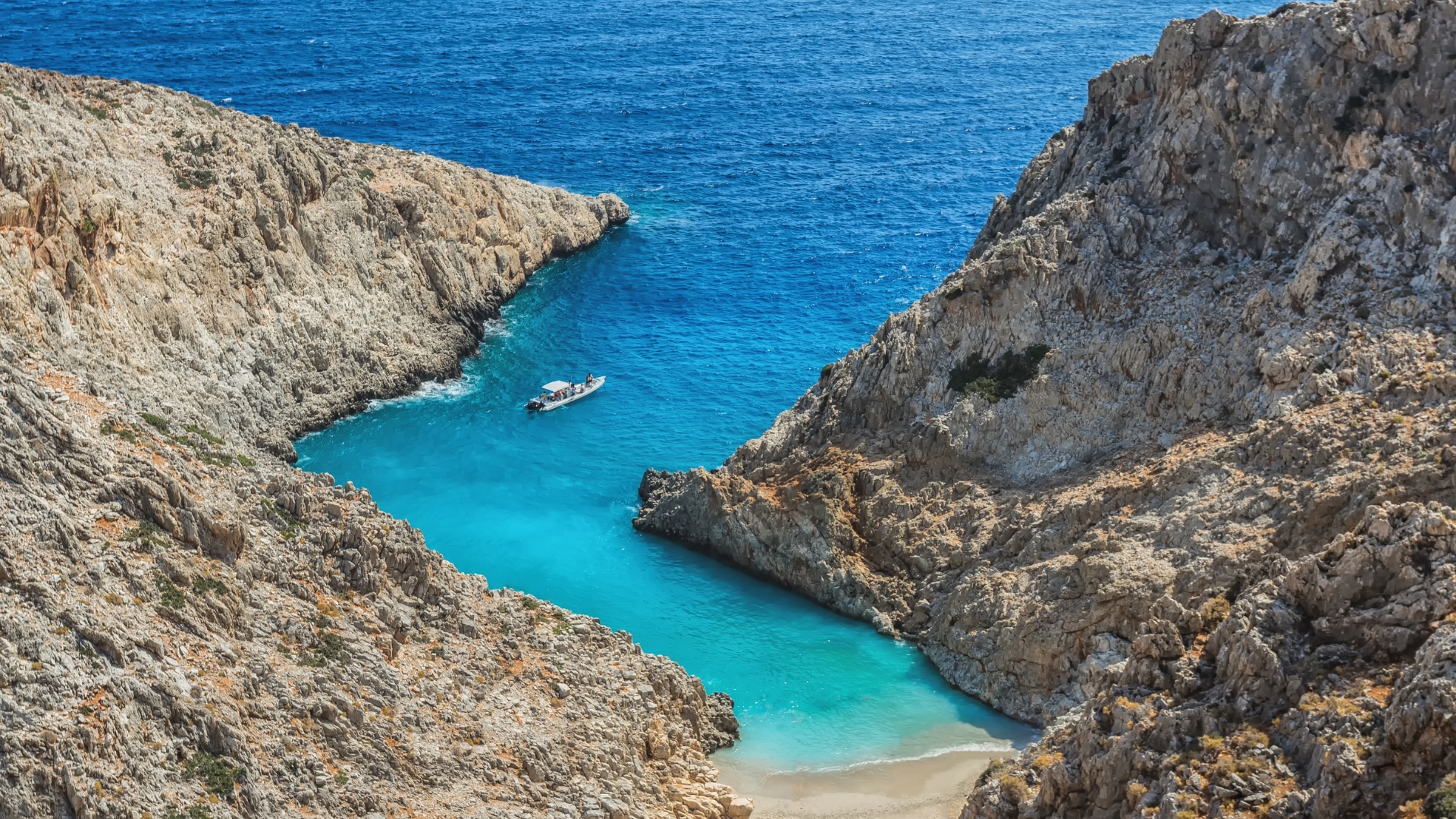 Photo by: bzzup
Taste Local Cuisine
And of course, who doesn't love the traditional cuisine of Crete? The island is known for its fresh, simple ingredients and its dishes which are both healthy and delicious. Be sure to try some of the local specialties, such as dakos (a type of Cretan salad), kalitsounia (Cretan cheese pies), and boureki (a type of vegetable pie). Moreover, no meal in Chania is complete without a glass of raki, the traditional Greek spirit made from grapes.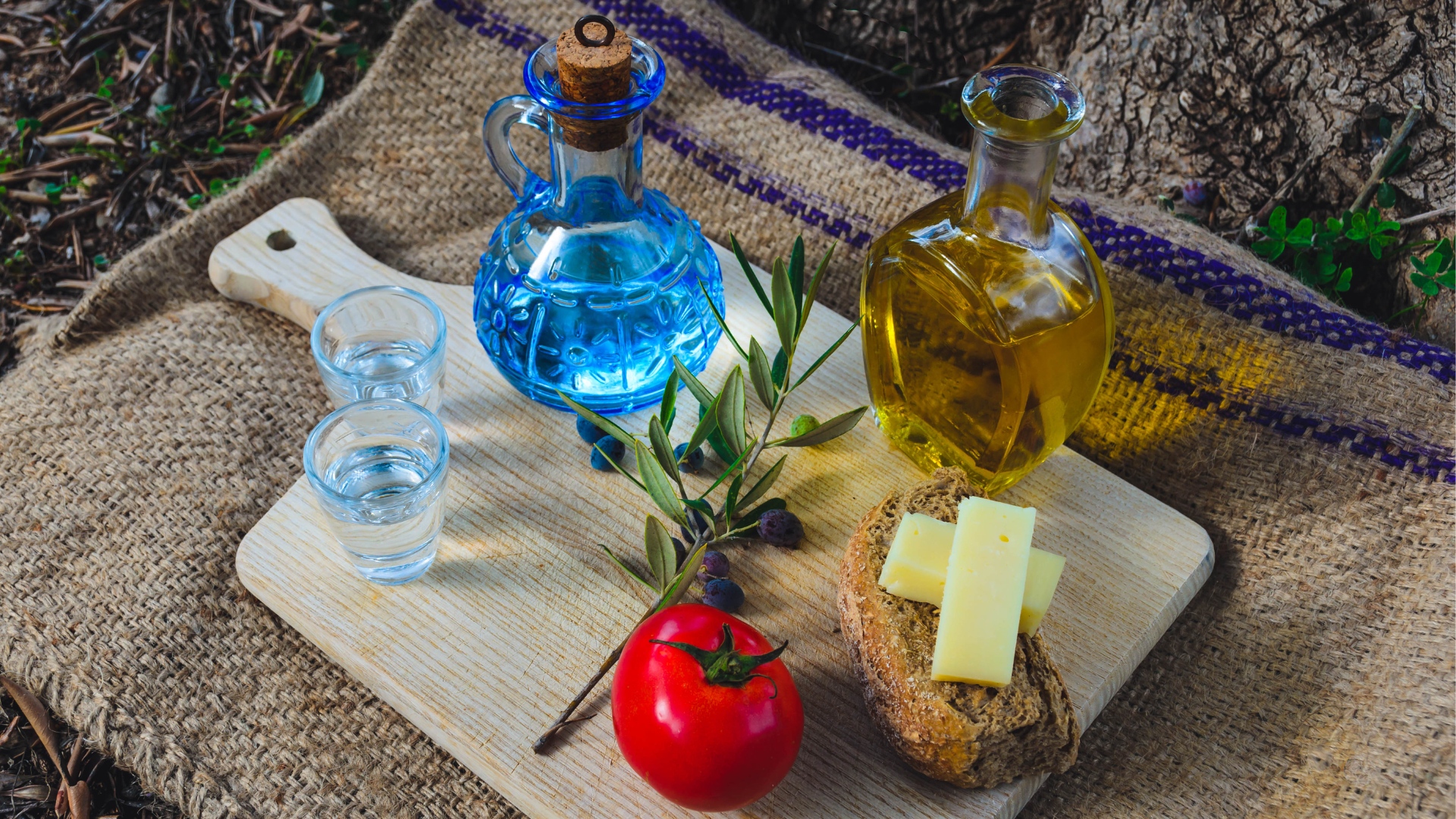 Photo by: Giorgos Kritsotakis
Wine tasting Tours
A tour in local wineries in Chania is what you should definitely do. An excellent way to experience the traditional wine making while enjoying some of the finest wines. In general, Crete boasts a variety of wineries, many of which have been producing wine for generations by using traditional methods. The tours take you on a journey through the vineyards where you can learn about the winemaking process from the experts. You will also have the opportunity to taste a range of local wines and discover the unique flavors and aromas.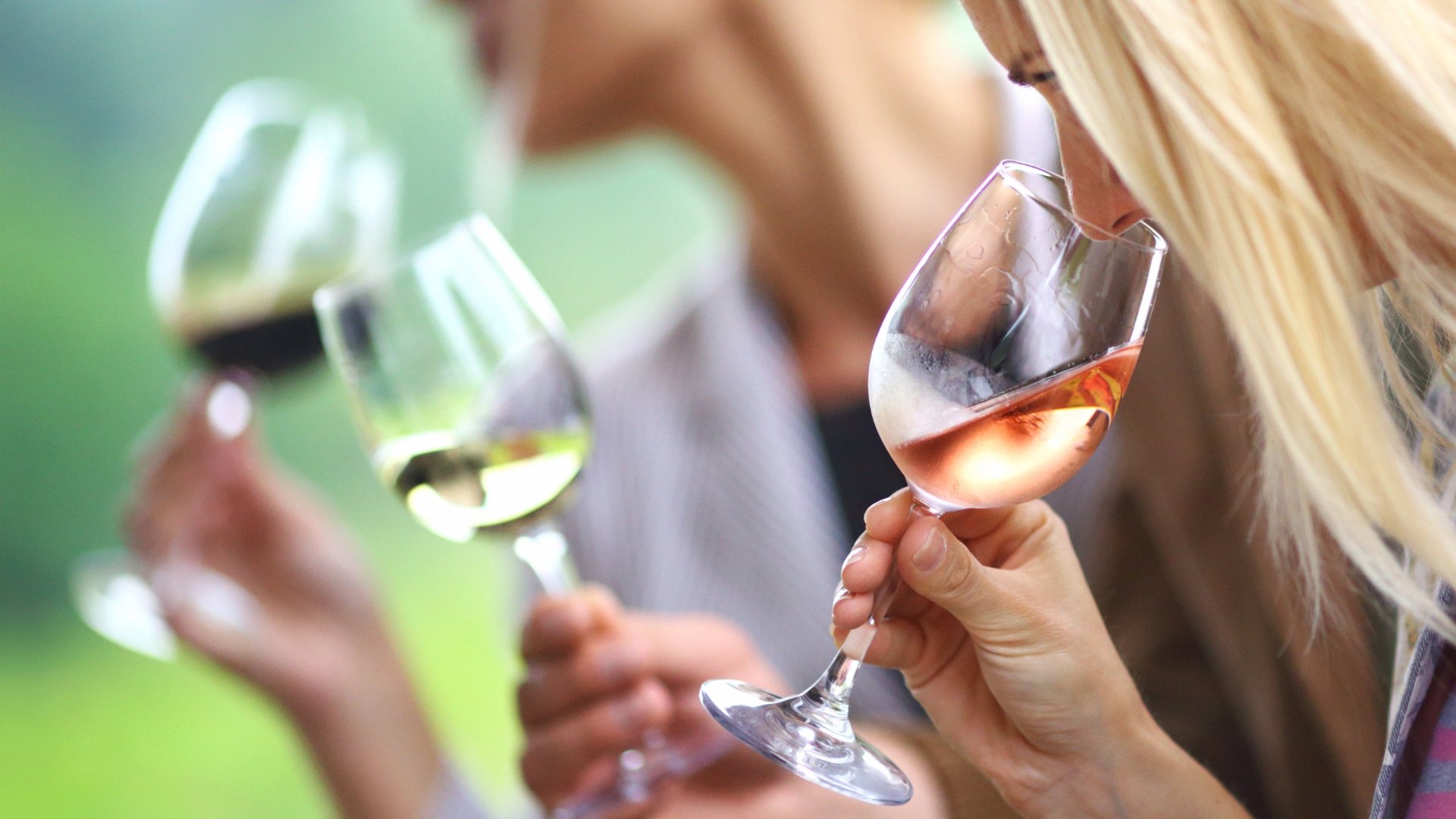 Photo by: gilaxia
Visit the Botanical Park and Gardens of Crete
The Botanical Park and Gardens of Crete is an absolute must-see for nature lovers. And of course for anyone who enjoys a peaceful and relaxing outdoor environment. This stunning park spans over 20 hectares of land. In fact, it features an incredible array of plants, trees, and flowers from all around the world, including exotic species that are native to Crete. Visitors can wander along the paths, taking in the unique beauty of the area and the tranquil atmosphere. You can also enjoy a meal at the onsite restaurant, which serves delicious Cretan dishes made with fresh, locally-sourced ingredients.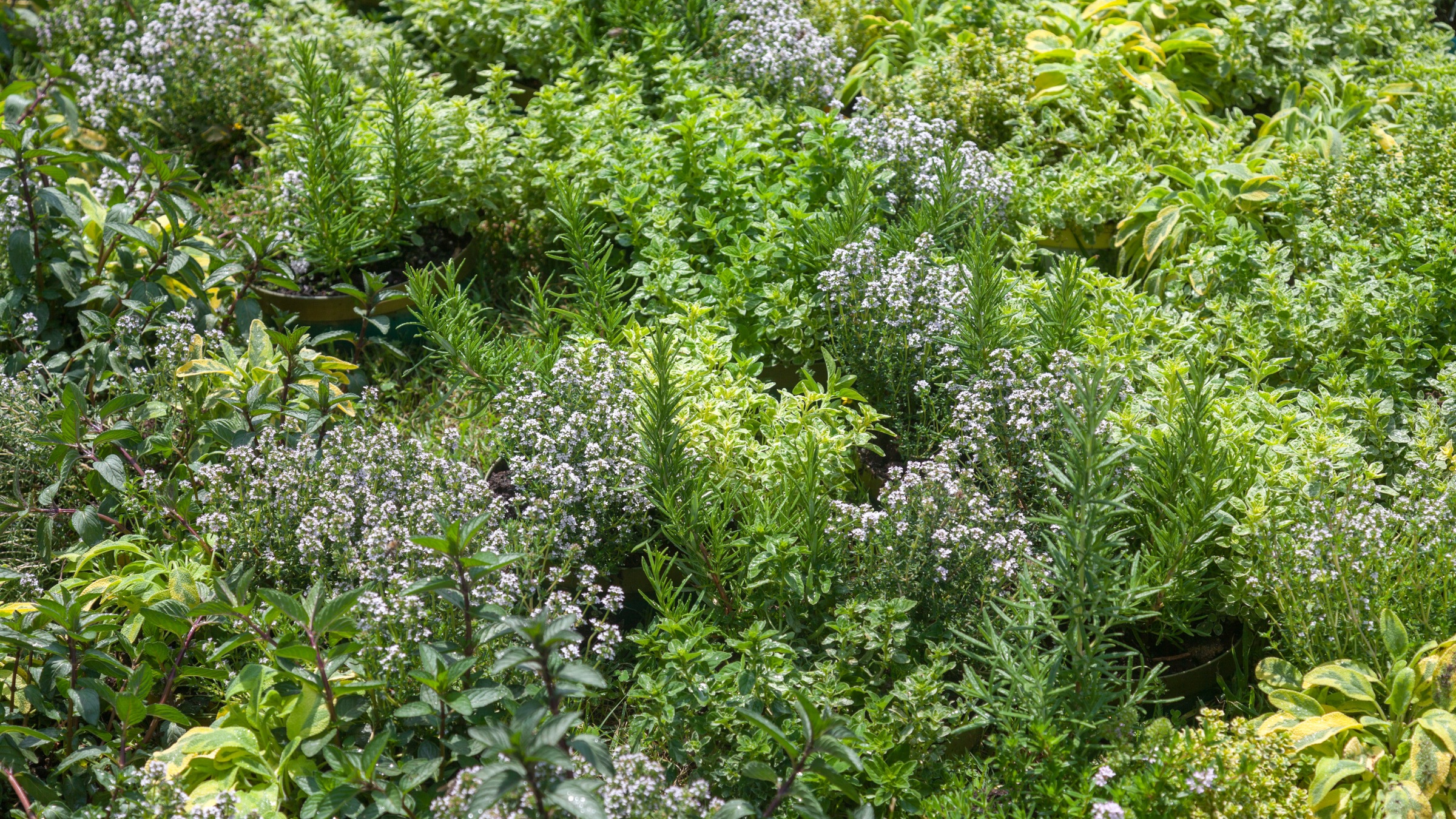 Photo by: portokalis
Explore the monasteries
The monasteries in Chania are a great way to learn about the religious and cultural heritage of the island. There are several significant monasteries, such as Agia Triada Monastery, which is famous for its stunning architecture and the peaceful surroundings. Moreover, Chryssoskalitissa Monastery is located at the breathtaking area of Elafonisi, surrounded by amazing seaviews. Whether you are interested in history, culture or religion, visiting the monasteries in Chania is an enriching experience that shouldn't be missed.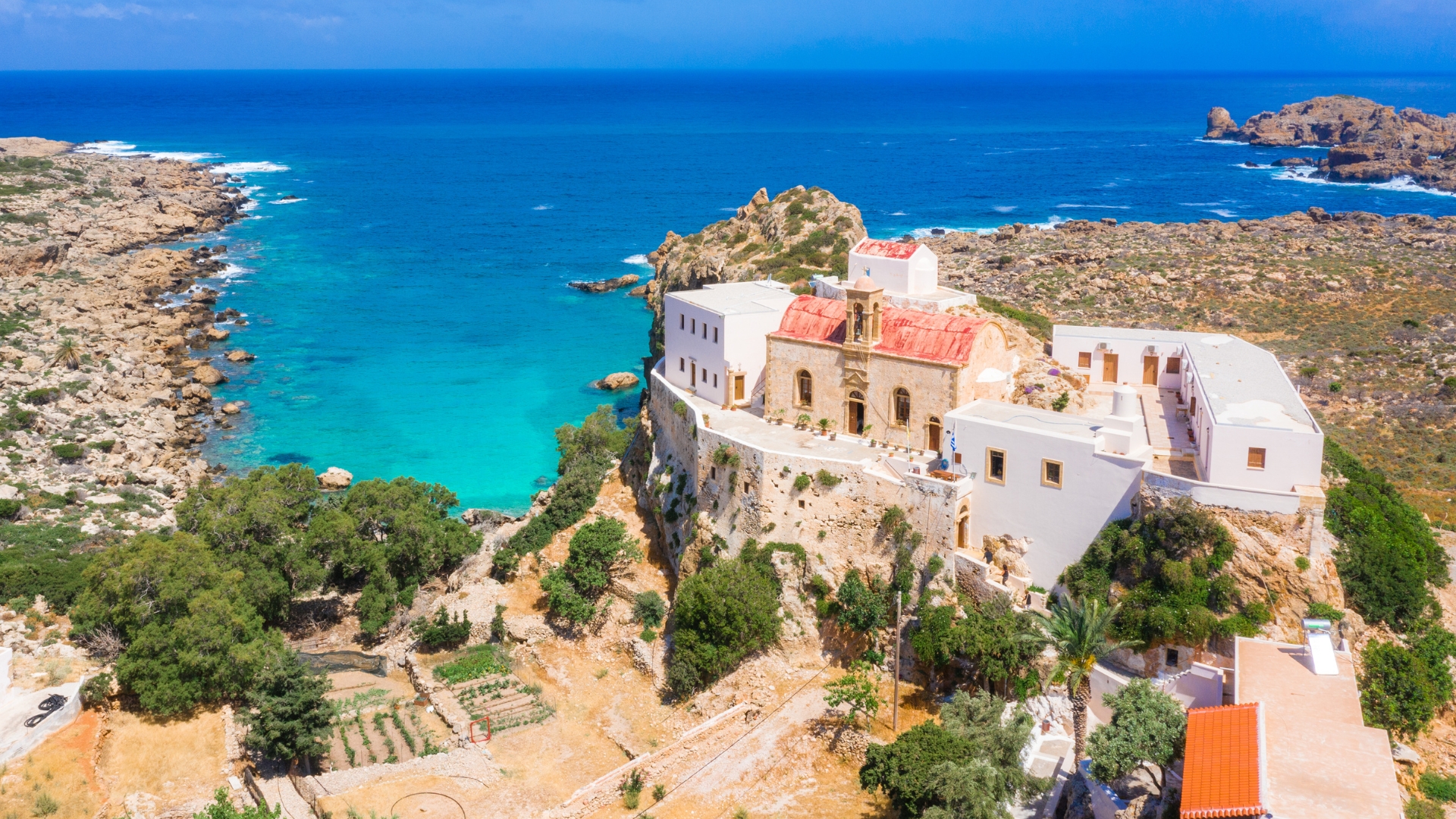 Photo by: gatsi
Conclusion
Chania in Crete is a must-visit destination for anyone looking to experience the best of Greece. From its picturesque harbor to its stunning beaches, its rich history and the delicious cuisine, there is always something for everyone. So, what to do in Chania is up to your likings and your time! What's for sure is that Crown Cruises Crete will ensure that you have an amazing time and take your holidays into a new level. Plan your trip to Chania, book your boat trip with Crown Cruises and make some unforgettable memories.