Top 10 Beaches in Chania Crete to make your holidays in the magnificent Greek island even more unique! Crete has an abundance of mesmerizing beaches, and the region of Chania especially stands out for its breathtaking coastal wonders. Whether you're a sun worshipper, a water sports enthusiast, or someone seeking serene moments, Chania's shores have something tailored for every type of traveler.
Let's explore these spots one by one below.
List with Top 10 Beaches in Chania Crete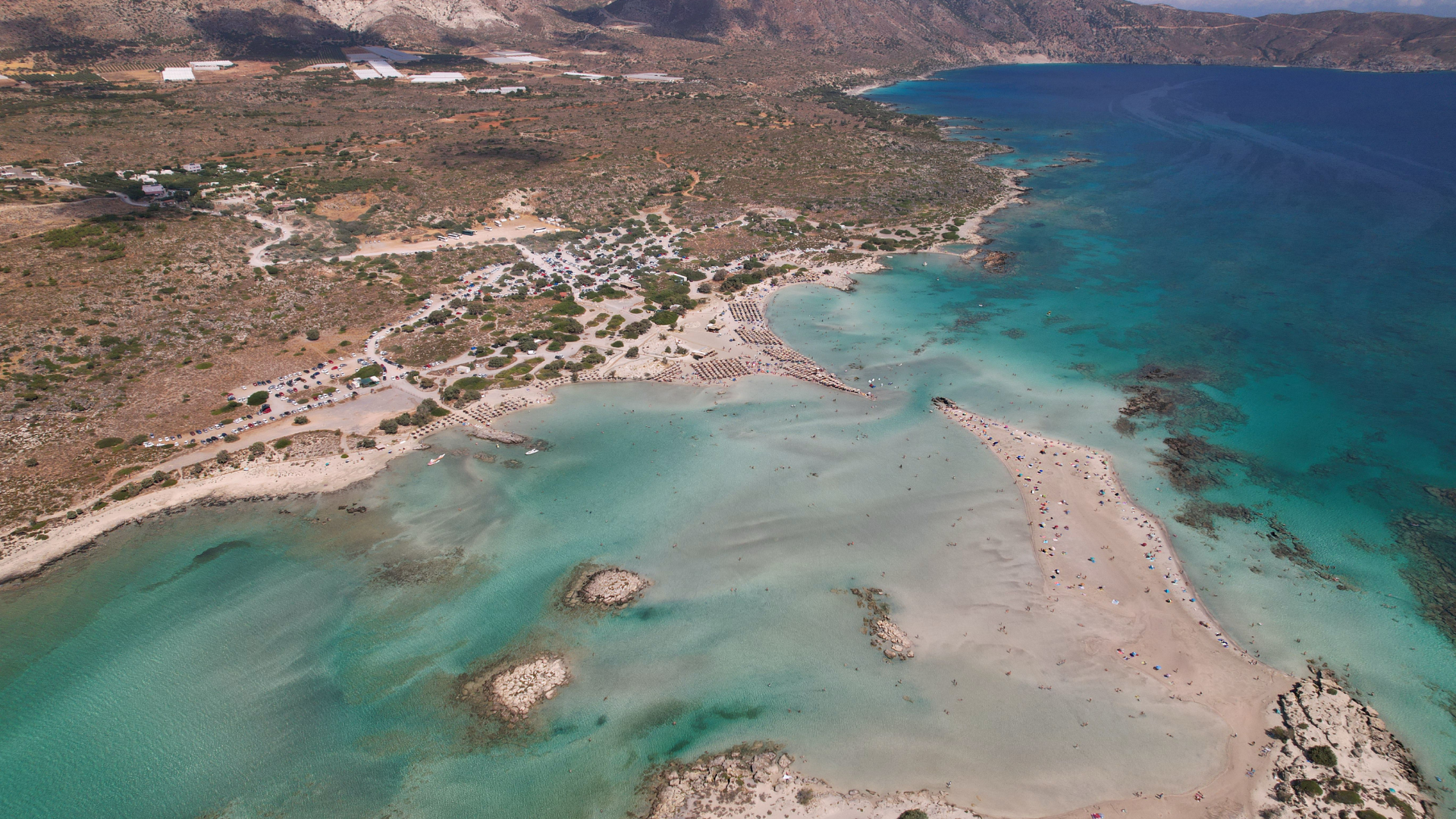 Picture by: Wirestock
Elafonisi Beach
To begin with, our list of the top 10 beaches in Chania Crete must start with Elafonisi. It's like stepping into a tropical paradise but in the Mediterranean! Specifically, the distinctive pink sand isn't just a tourist tale. The sand gets its color from millions of crushed shells and organisms called foraminifera, which have a reddish-pink shell. Beyond its visual appeal however, Elafonisi is also an area of outstanding natural beauty and is part of the Natura 2000 Protection Program.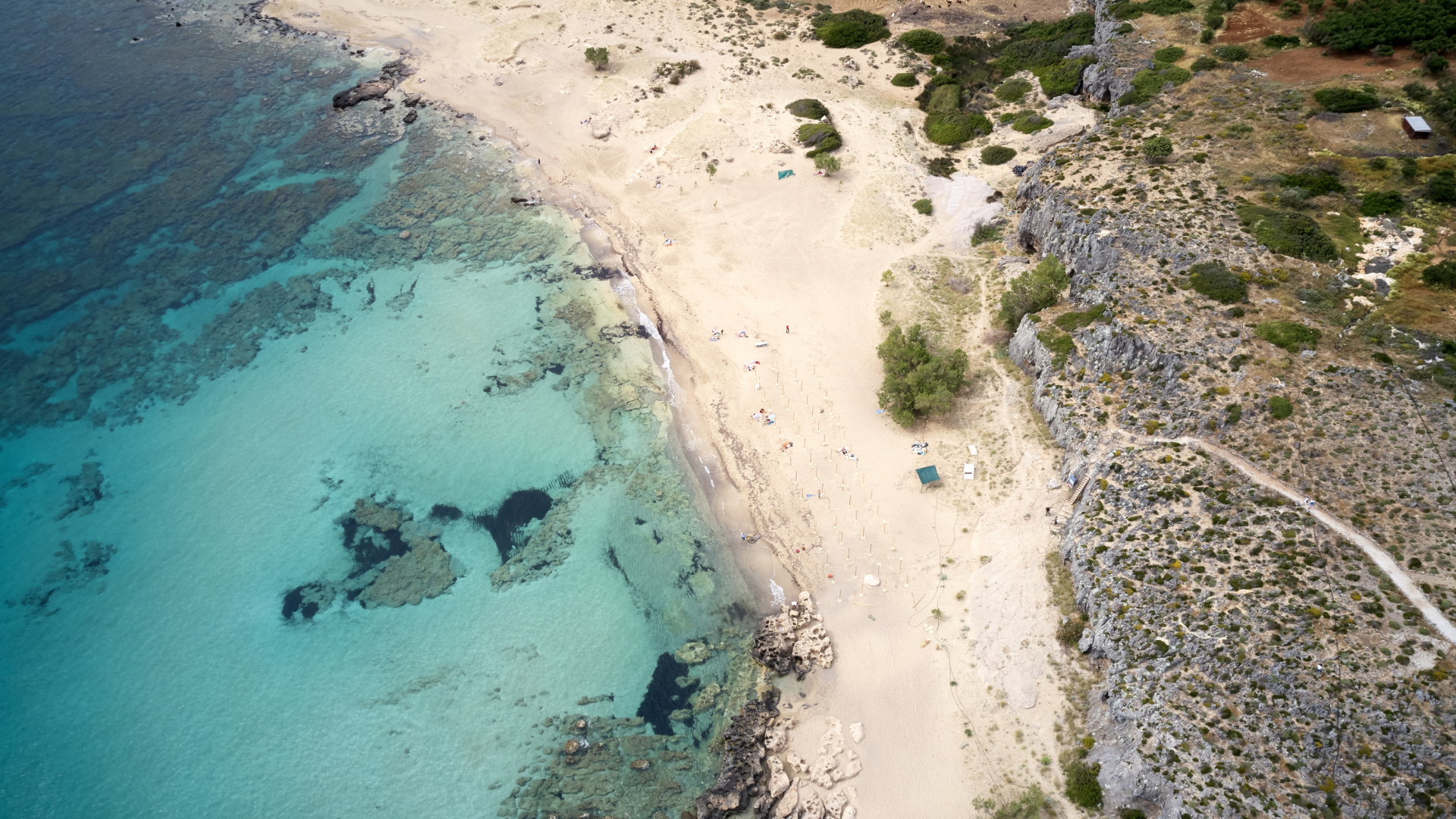 Picture by: Mindaugas Kurmis
Falassarna Beach
Falassarna Beach is yet another favorite among locals and tourists alike, and for good reason. Beyond its immediate visual appeal, the beach has several facets that enhance its charm. Thus, the expansive landscape, the clear waters, the stunning sunsets and archeological significance are some of the reasons that attract travelers to this place. Also, thanks to the frequent winds, Falassarna is an excellent spot for wind and kite surfing. There are nearby facilities that cater to both beginners and experienced surfers.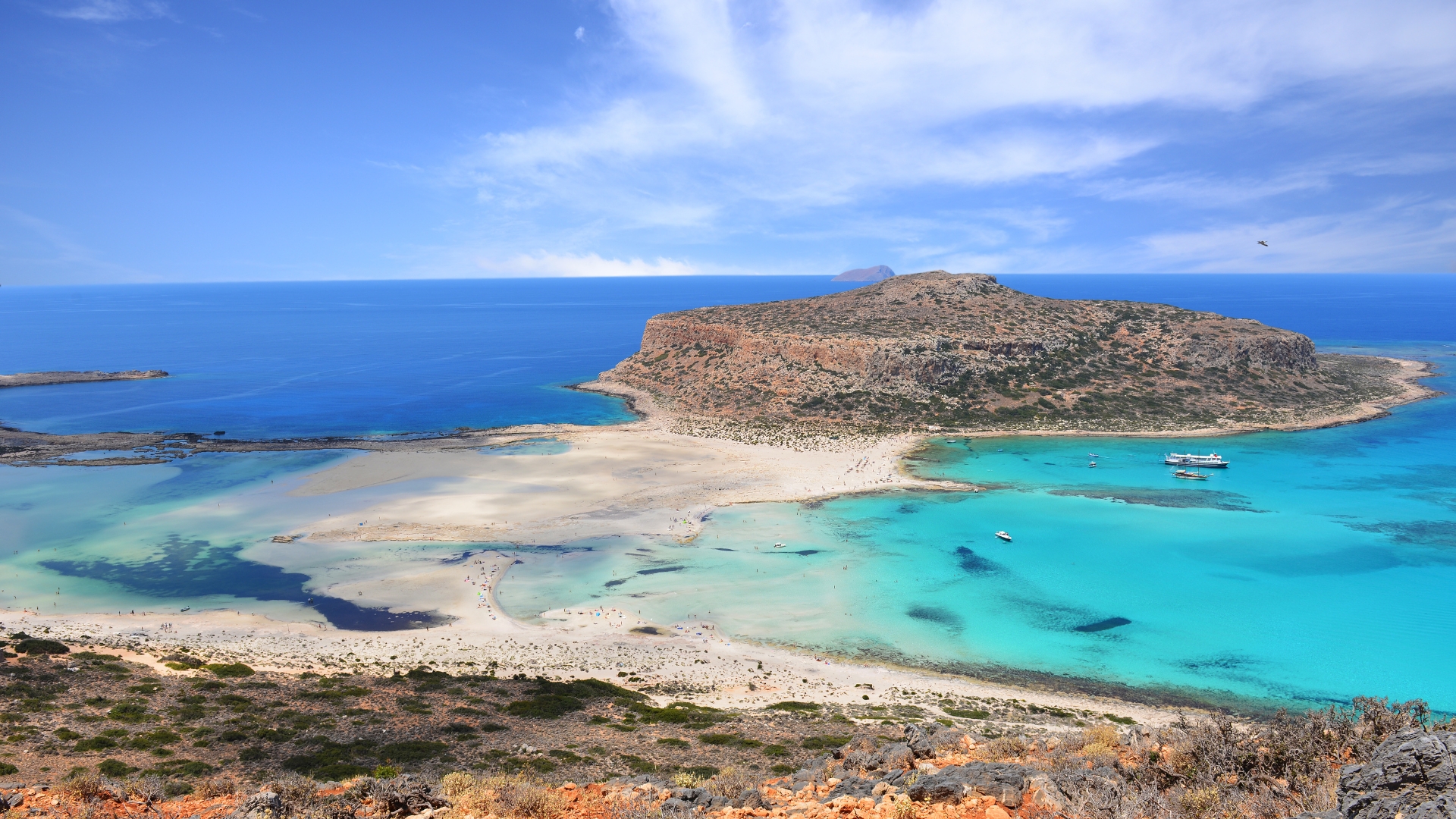 Picture by: Piotr Krzeslak
Balos Beach (or Balos Lagoon)
Accessible by boat or a challenging hike, Balos is worth every effort. It boasts an exotic landscape with white and pink sands, and azure and turquoise waters, evoking images of a Caribbean getaway. Near Balos, the island of Gramvousa stands with its imposing Venetian castle at the top. This castle has a rich history, with tales of pirates and sieges. Furthermore, the panoramic view from the top, covering Balos and the surrounding seas, is simply breathtaking. Gramvousa also has a famous shipwreck, a reminder of a more turbulent time. The shipwreck, which can be spotted from the island's shores, adds an air of mystery to the landscape.
Find out more information about Balos Beach here. 
A Few more Beaches in Chania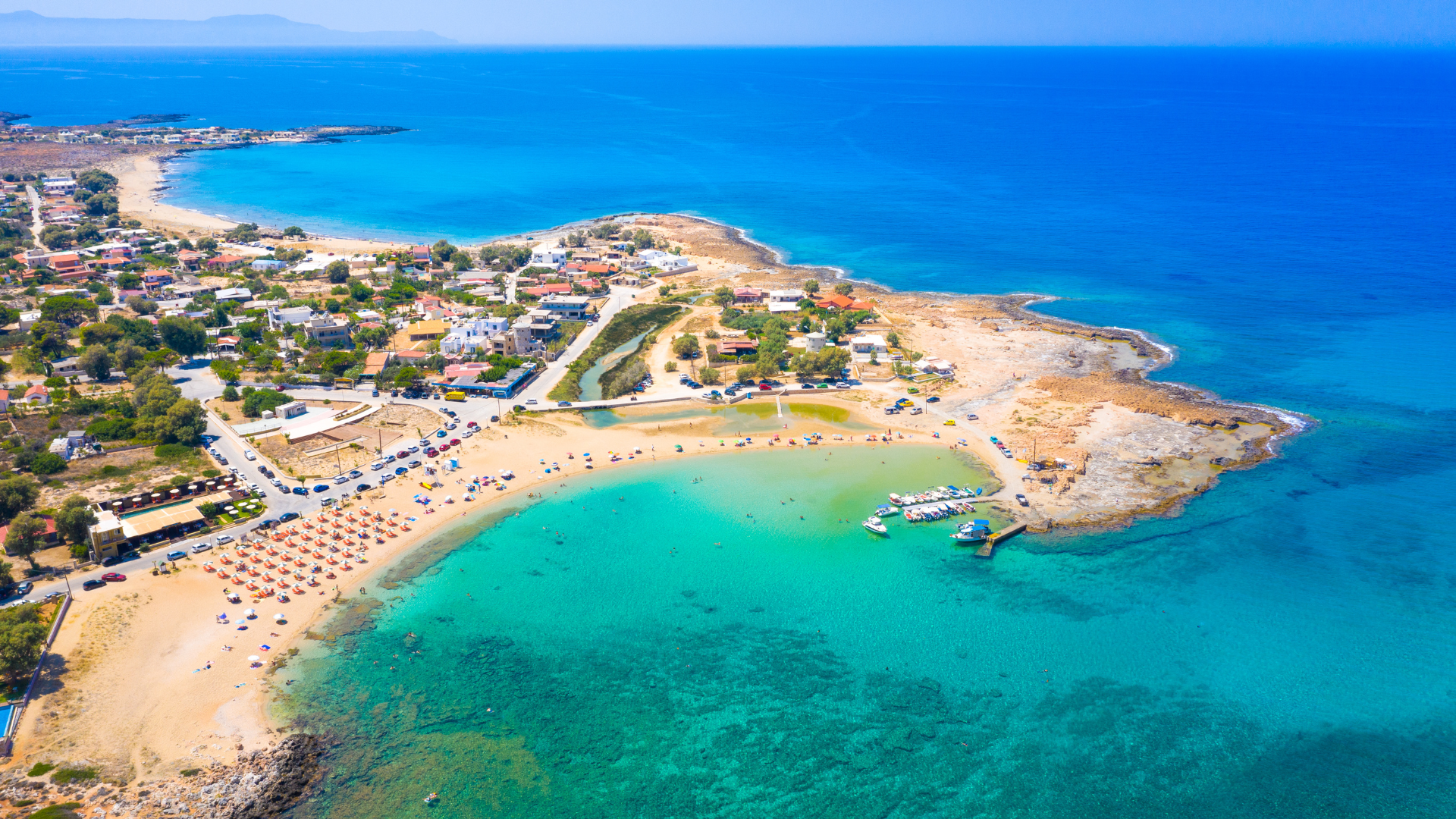 Picture by: Gatsi
Stavros Beach
Stavros Beach, located on the northern tip of the Akrotiri Peninsula in Crete, has long been an oasis for those looking for a blend of tranquility, stunning landscapes, and a touch of cinematic nostalgia. It is also alternatively known as "Zorbas Beach" given that it was used as a filming location for the 1964 movie "Zorba the Greek." The iconic scene where Anthony Quinn dances the sirtaki was shot here. The bay is naturally protected, resulting in calm and shallow waters that are ideal for families with children or those who prefer a relaxed swim without the waves of the open sea.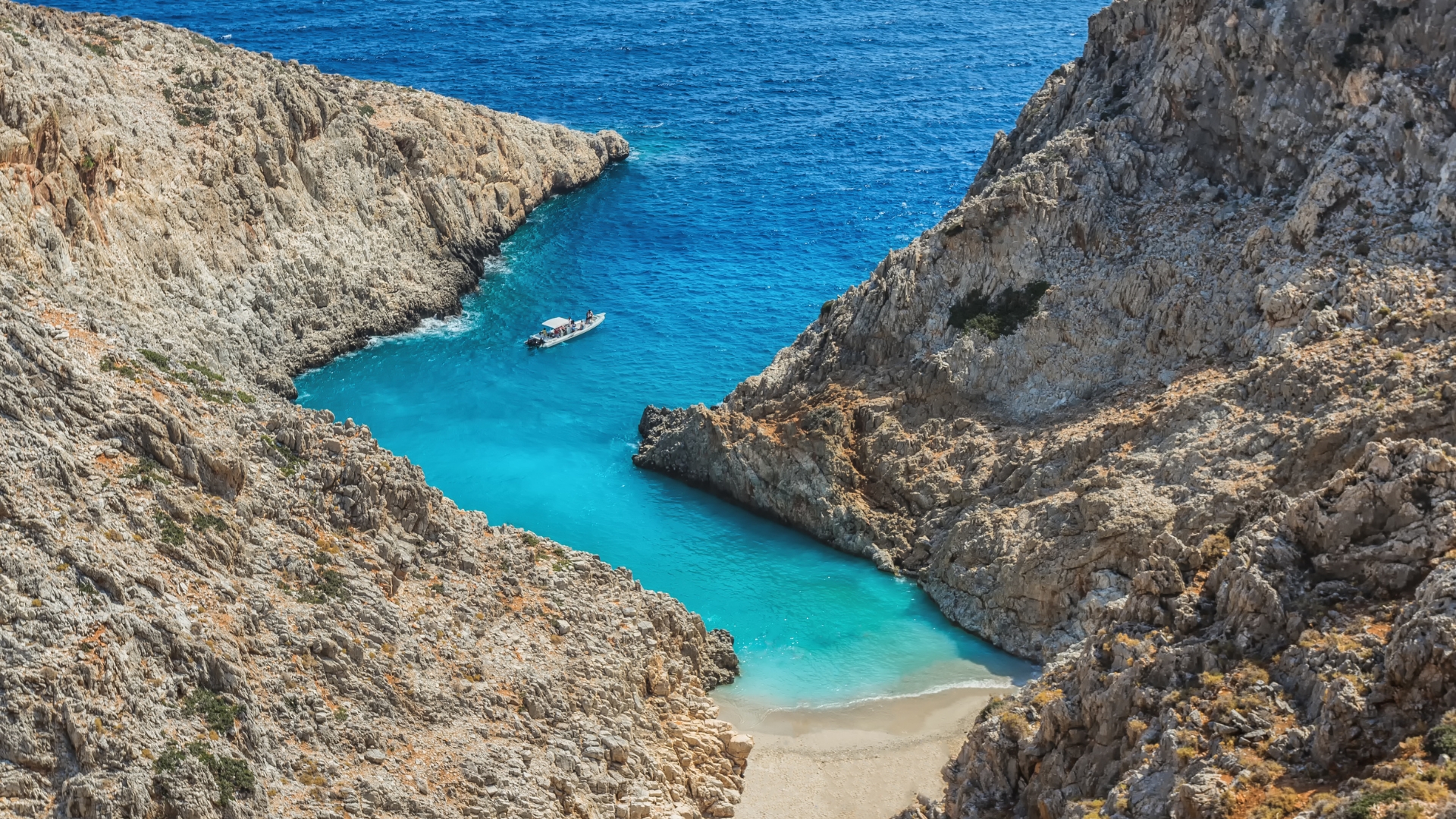 Photo by: bzzup
Seitan Limania Beach
Seitan Limania, the infamous Devil's Ports, is a true hidden gem! This cove with its narrow strip of sand and emerald waters is enclosed by steep cliffs, offers a tranquil escape from the hustle and bustle of more popular tourist destinations. Undoubtedly, it is among the top 10 beaches in Chania Crete.
Find out more information about Seitan Limania here.
Agii Apostoli Beach
A group of three sandy bays, each offering a unique charm. With its calm waters and plenty of amenities, it's a favorite among both locals and tourists. Visitors can enjoy sunbathing, swimming, and water sports, while the nearby park offers a serene setting for picnics and leisurely strolls. Moreover, Agii Apostoli beach captures the essence of Crete's natural beauty and is a must-visit for those seeking a peaceful and scenic escape along the Cretan coastline.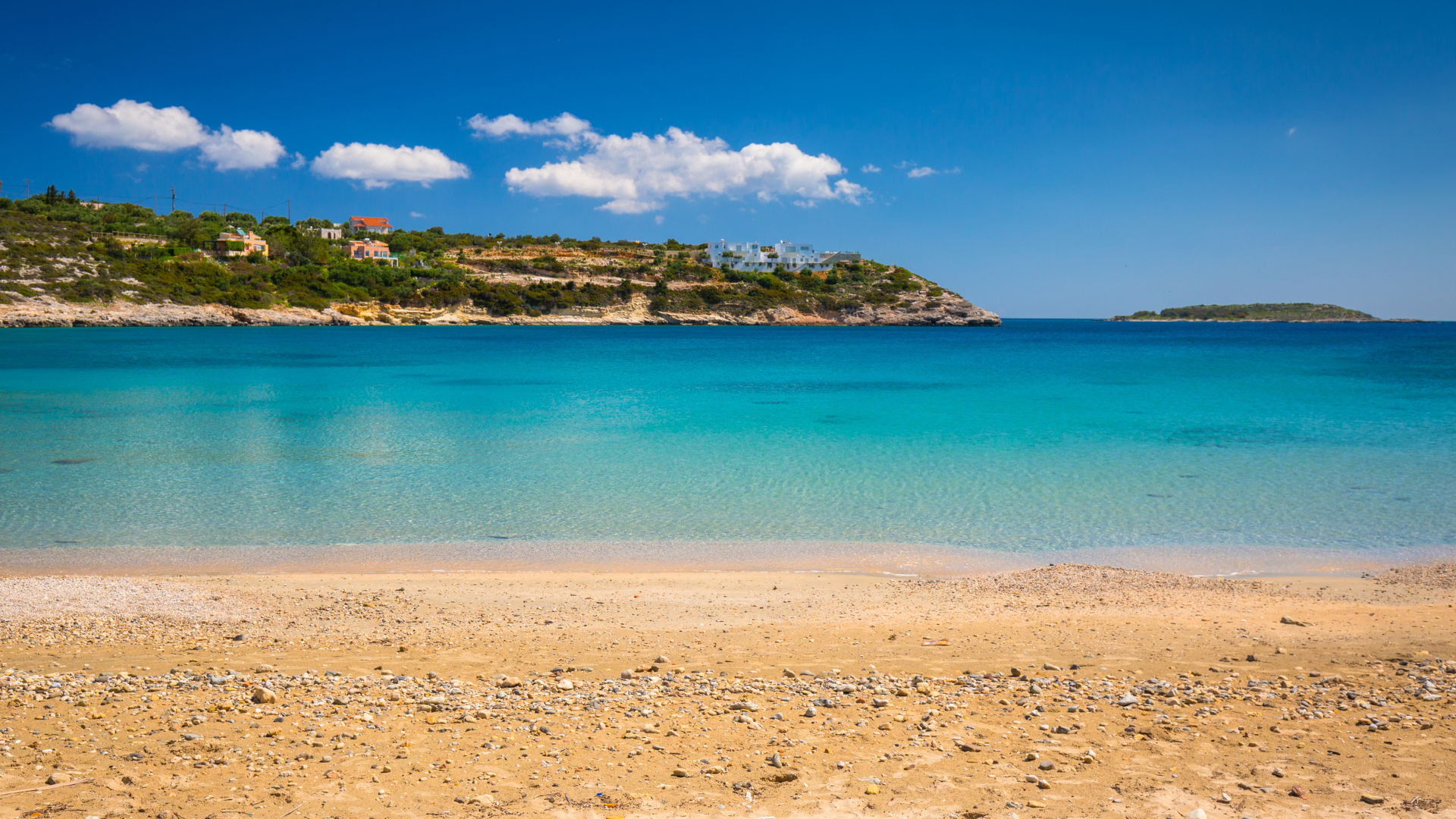 Picture by: Patryk_Kosmider
Marathi Beach
A sandy beach with shallow, clear waters, Marathi is perfect for families and those looking for a relaxed sunbathing session. With its crystal-clear turquoise waters and soft golden sands, Marathi Beach is a paradise for sun-seekers and water enthusiasts. The nearby tavernas serve delicious Cretan dishes.
And the List Goes On..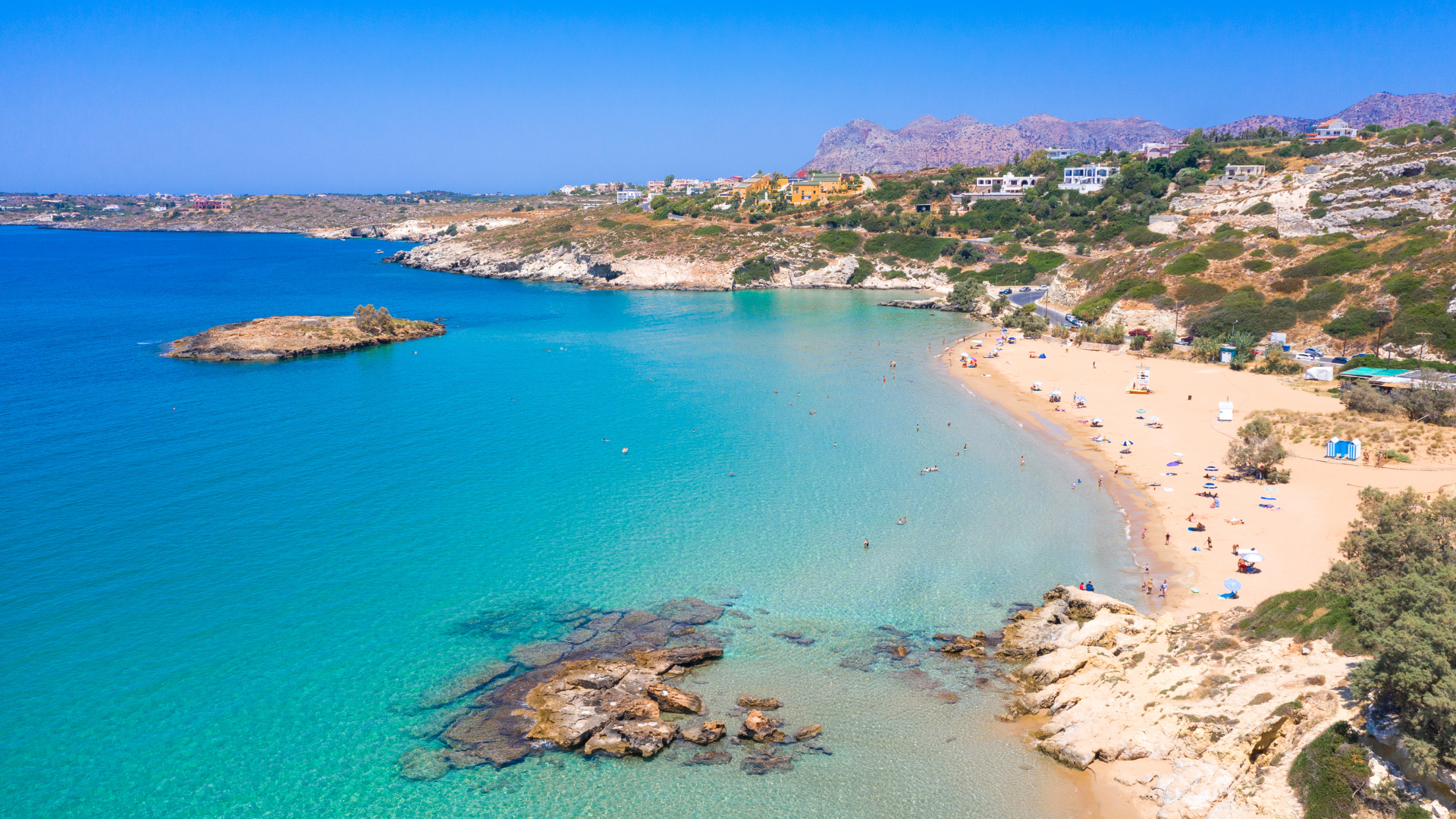 Picture by: Gatsi
Kalathas Beach
Next is Kalathas Beach. With its soft, golden sands and crystal-clear turquoise waters, Kalathas offers a serene escape for beachgoers seeking relaxation and natural beauty. The surrounding landscape is dotted with rugged cliffs and lush greenery, providing a stunning backdrop for sunbathing and water activities. This tranquil haven is perfect for swimming and snorkeling, and its gentle waves make it ideal for families.
Tavronitis Beach
Tavronitis is a picturesque pebbly beach located on the northern coast of Crete, Greece. What sets this beach apart from others is its renowned reputation for powerful waves, making it an ideal destination for wind and kite surfing enthusiasts. The brisk winds and consistent wave action create the perfect conditions for thrill-seekers looking to ride the waves and catch some air.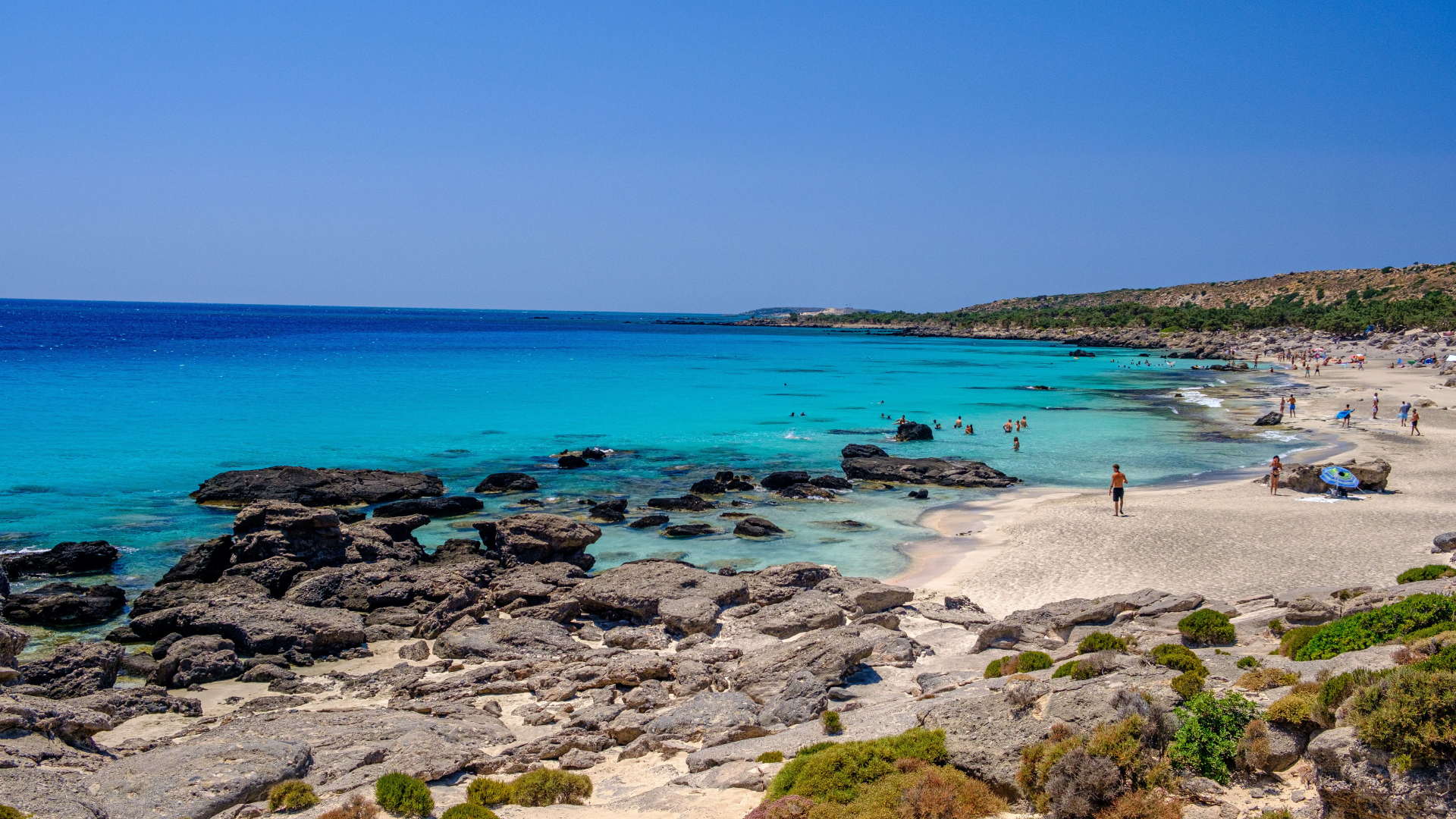 Picture by: Wirestock
Kedrodasos Beach
Close to Elafonisi, Kedrodasos is an enchanting beach surrounded by cedar trees. Apart from its crystal-clear waters, it is a popular spot for camping enthusiasts. Many visitors choose to set up tents in the cedar grove or along the pristine sands, allowing them to fully immerse themselves in the natural beauty and serene surroundings.
Tips for Beachgoers:
Finally, we'd like to share a few tips before visiting top 10 beaches in Chania Crete.
Season: While summer months (June to August) offer warm waters and sunny skies, consider visiting during the shoulder season (May and October) for fewer crowds.
Protection: The Cretan sun can be strong. Always apply sunblock, wear a hat, and drink plenty of water.
Access: Some beaches, especially the secluded ones, might require a bit of a hike or a boat trip. Plan your visit accordingly.
Respect: Keep the beaches clean. Take any trash with you and respect the natural beauty of the place.
Conclusion
Chania's diverse coastline promises a beach experience for every type of traveler. So, pack your swimsuit, and let the waves of the top 10 beaches in Chania Crete wash over you.