There are numerous facts about Crete that amaze both locals and travelers. The island has become the #1 most desirable travel destination in every bucket list and there are many reasons why. From world-renowned beaches, to mind blowing legends connected to the island, the list gets bigger and bigger. So, If you are planning your holidays to the magnificent island in 2023, you ought to know some important details before visiting it. Keep in mind though: Crete simply has it all!
Here are 5 interesting facts about Crete that you probably didn't know.
What is Crete known for
The island is famous for many different reasons, but these following are the ones that stand out the most. Let's see them one-by-one!
1. Crete is the biggest Greek island:
Specifically, it is  in the southernmost area of Greece between the Aegean and the Libyan Sea. In comparison to the rest of the islands, it is the most populous one with a population of around 630,000 people. With a land area of approximately 8.336 square kilometers, the island offers visitors a wide range of landscapes as well as experiences. From rugged mountains and verdant valleys to stunning beaches and traditional villages – Crete has something for everyone.
Moreover, the Mediterranean climate is mild and known for its lovely sunny days throughout the whole year. During summer, the island gets exceptionally crowded, with thousands of tourists coming from every corner of the world. After all, it is hard to resist the charm of the island life and the great things it offers! The island's rich history and culture combined with the warm hospitality of the locals, make it the ideal place for holidays. Last but not least, Crete is fifth largest island in the Mediterranean Sea.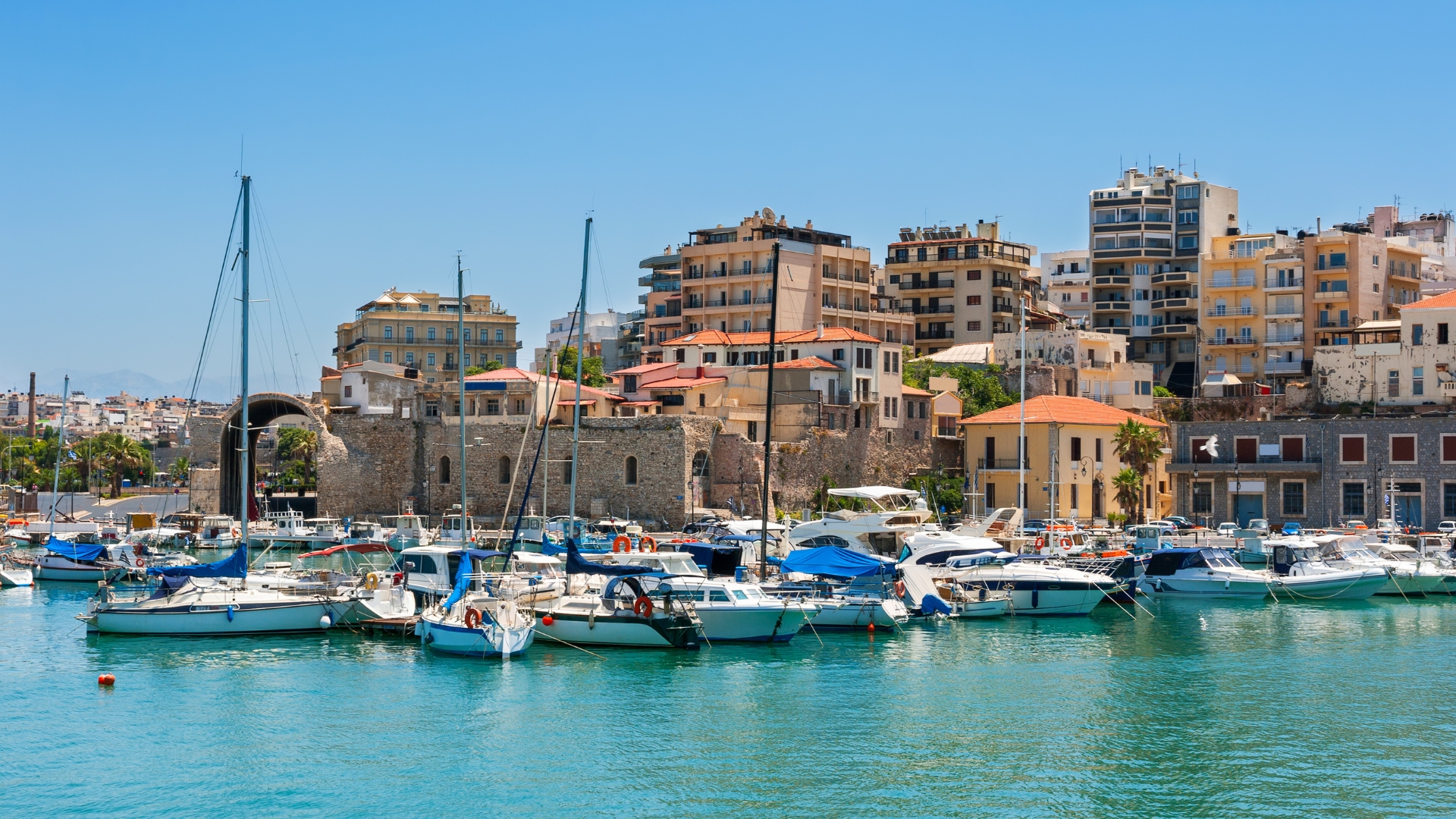 Photo by: Arsty
2. The island's history goes back to thousands of years ago:
One of the most important facts about Crete is the island's history. It dates back to prehistoric times, with the island being home to the significant ancient Minoan Civilization. From 2700 BC to 1450 BC, the Minoans were a highly advanced society, known for their impressive architecture, art and writing system. You can all see the heritage and the grandeur of this civilization by visiting the important Palace of Knossos at Heraklion. Furthermore, many great legends were born during that time. From the mighty Minotaur imprisoned in the labyrinth, to the passionate love story of Theseus and Ariadne, the island has a rich background in mythology. And let's not forget about Zeus – the king of Olympus.
However, Crete has faced significant wars and occupations through the years. In fact, the island was later ruled by the Romans, the Byzantines and the Venetians before falling under the Ottoman rule in the late 16th century.  It has also played a tremendous role in the Cretan War, a rebellion against Ottoman rule from 1645 to 1669. The island eventually became part of Greece in 1913, after a long struggle for independence. Nowadays, Crete's rich history is evident in its ancient ruins, the historic landmarks and the museums. Its people celebrate its unique cultural heritage since now through traditional festivals, music and cuisine. Thus, Crete is a fascinating destination for those who love history and culture.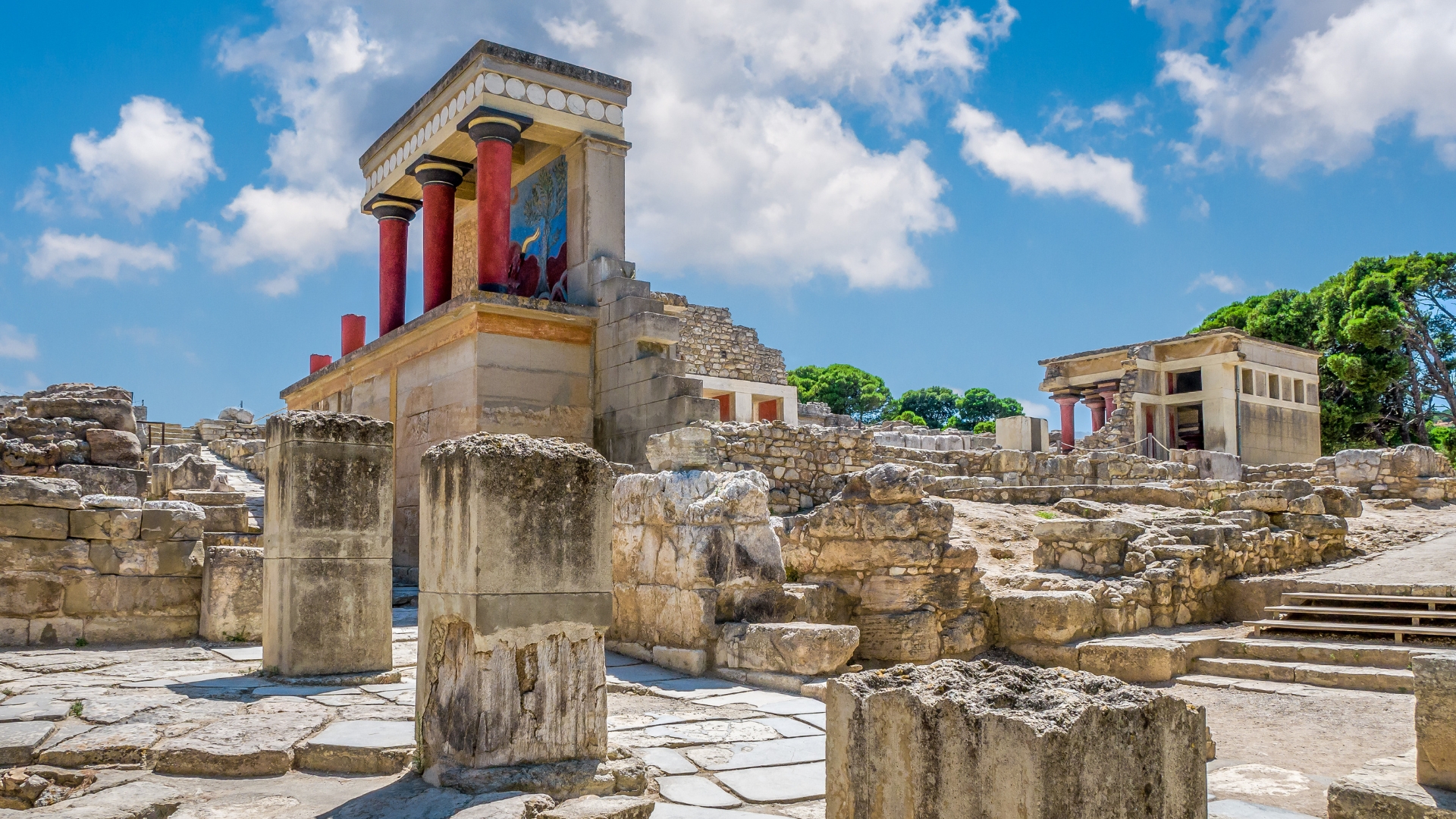 Photo by: Iulia Nedrygailova
3. Cretan diet is among the healthiest in the world:
Cretan diet and cuisine are renowned for their health benefits and the delicious flavors. It is true that the Cretan cuisine derives from the Mediterranean one, with only few differences due to locality. Admittedly, Cretans have the highest longevity rate and the lowest mortality rate from conditions such as cancer and heart diseases. The diet features healthy fats such as olive oil, fish and cheese, moderate amount of meat, lots of vegetables, fruits, greens and nuts. Every dish contains local organic herbs such as oregano, thyme and rosemary and thus, create a rich aroma and taste.
In fact, the island is known for its high-quality dairy products, including cheese and yogurt. Seafood is a staple of Cretan cuisine with many traditional dishes featuring fish and shellfish. Meat like lamb, pork and chicken is one of the most popular choices. What's for sure is that Cretan cuisine is synonym to simplicity and authenticity. Traditional dishes include dakos, a type of barley rusk topped with fresh tomato, mizithra (local cheese) and olive oil as well as kalitsounia, a pastry filled with cheese or greens. Furthermore, Crete is known for its excellent wine and raki, a grape based spirit. One thing is for sure: you will definitely fall in love with the Cretan cuisine and the hearty meals found in all tavernas and restaurants.
Click here to discover the best restaurants in Chania.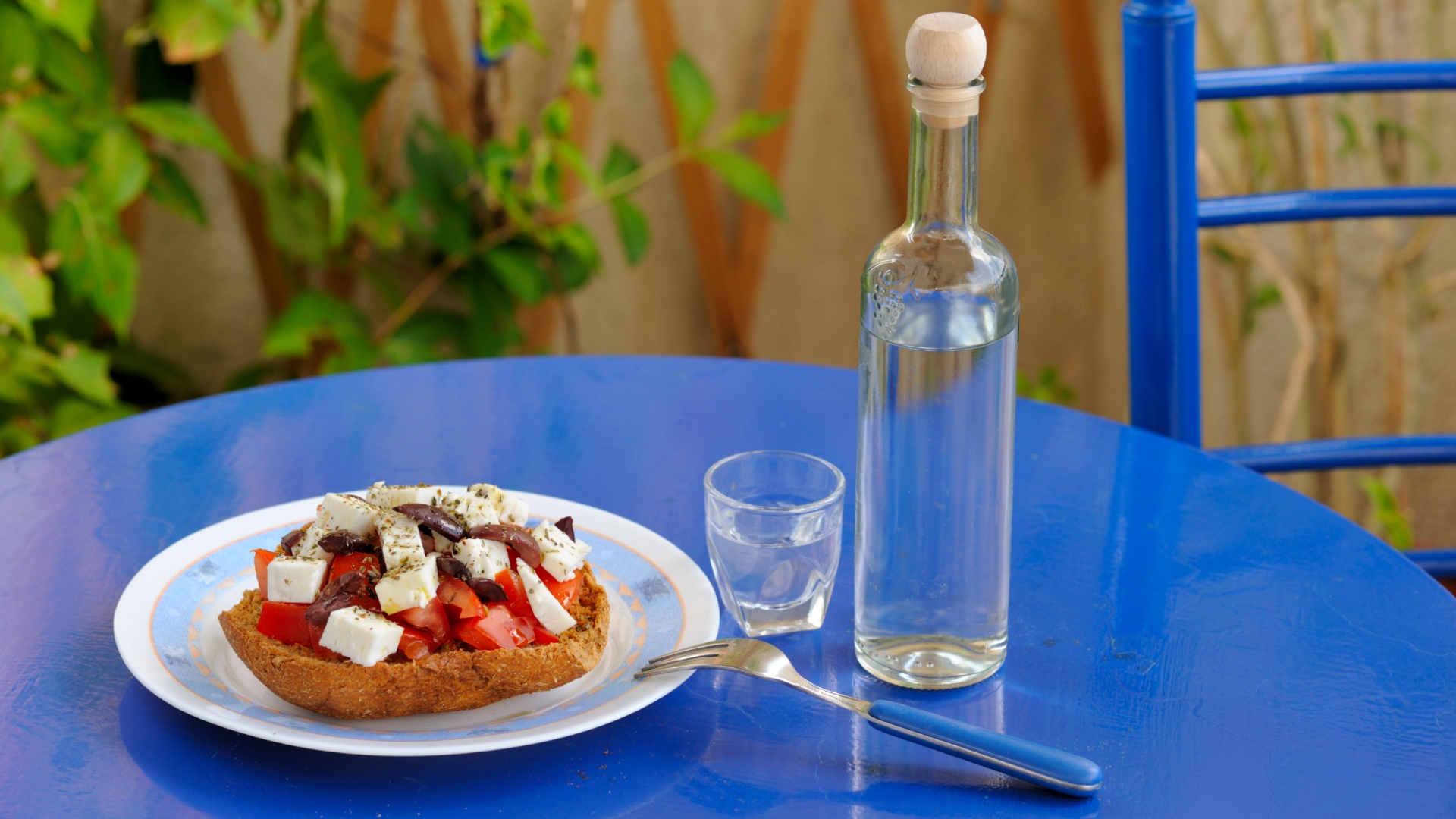 Photo by: Grigorios Moraitis
4. Crete has some of the best beaches of Europe:
By now, everyone has heard about these viral facts about Crete. Beaches of Crete are among the most beautiful ones in the Mediterranean Sea. Nothing compares to their natural beauty,        sparkling waters, pink sand and awe-inspiring views. The island boasts over 1000 kilometers of coastline, with places that suit all tastes. The most popular beaches, Elafonisi and Balos Beach, are  in magazines, travel blogs, vlogs etc. and are the pride of Crete! Both of them are in Chania and protected by the Natura 2000 program. Falassarna, another popular destination, offers a long stretch of sandy beach and amazing waters.
A few more Cretan beaches that are as equally fantastic are Seitan Limania, Agiofaraggo and Preveli. However, for those looking for a more secluded and peaceful experience, there are many hidden coves and quiet beaches. Many of them have facilities such as sun loungers, umbrellas and beach bars while other offer a more natural and unspoiled setting. Our team, Crown Cruises Crete, offers organized boat tours to many destinations in the area of Chania for your family and friends!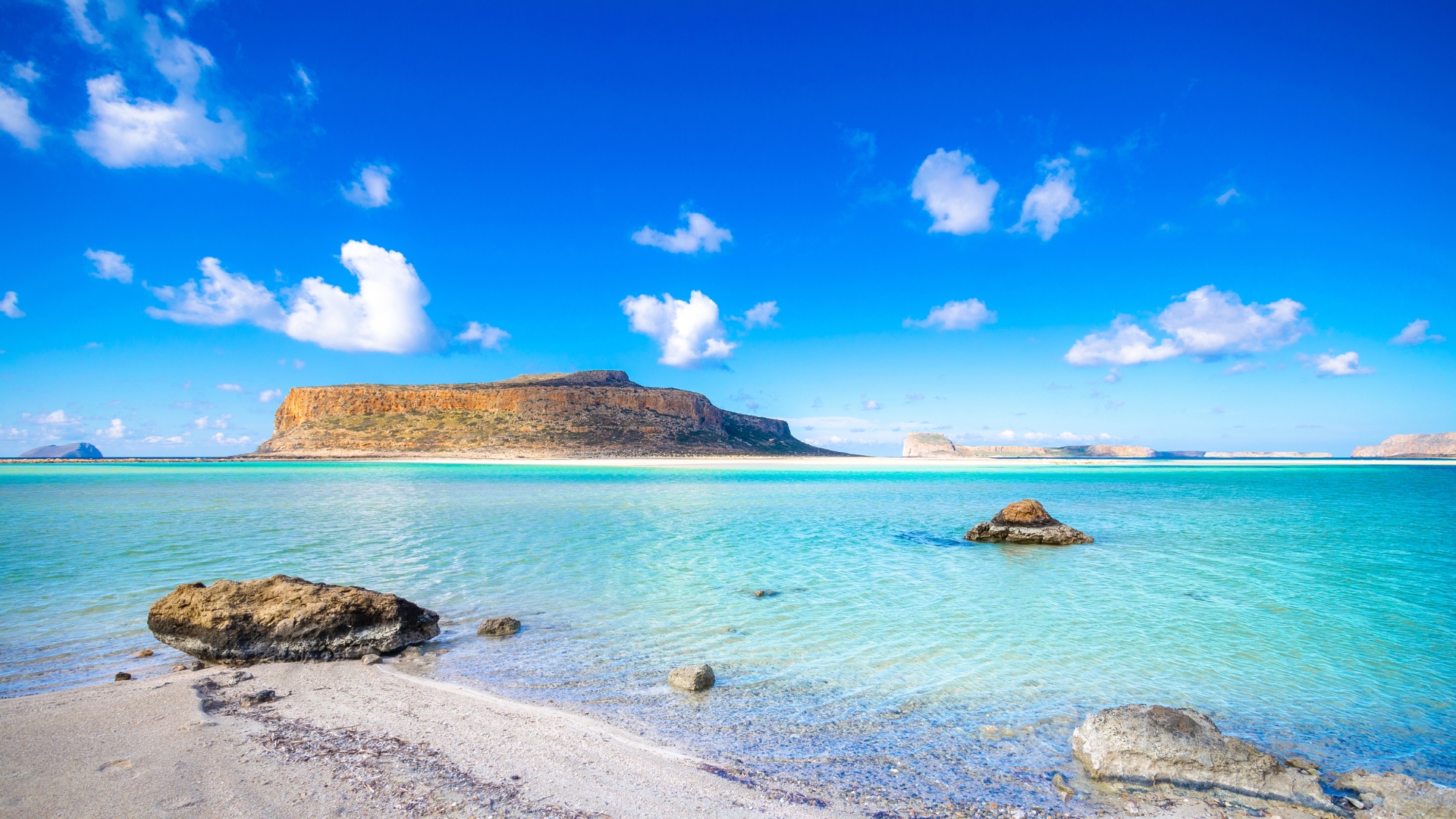 Photo by: Gatsi
5. Ideal destination for hiking lovers:
Hiking in Crete is a fantastic way to explore the island's beauty and rich history. This place boasts a network of trails and paths, ranging from easy strolls to challenging mountain hikes. One of the most amazing facts in Crete is that it is  house to the longest hiking trail in Europe. Well, the Samaria Gorge, the King of Gorges, reaches up to 16km and attracts fans of hiking from every part of the world. It was a national park back in 1962, it orders to preserve its rare species of both animals and plants. Moreover, the White Mountains, a range of peaks that dominate the western part of Crete, offer many opportunities for all kind of hikers. Stunning alpine lakes, high plateaus and remote villages are some of the interesting things you will meet.
The island has numerous gorges spread across four counties such as Imbros, Patsos, Kourtaliotiko, Richtis etc. Mother Nature has truly done an amazing job! Lastly, we highly advise you to be well-prepared before going into any hikes. You should definitely wear hiking shoes and athletic clothes, and also carry snacks and lots of water to remain hydrated, especially during the extreme heat. Whether you are a seasoned hiker or a beginner, there is a trail for everyone.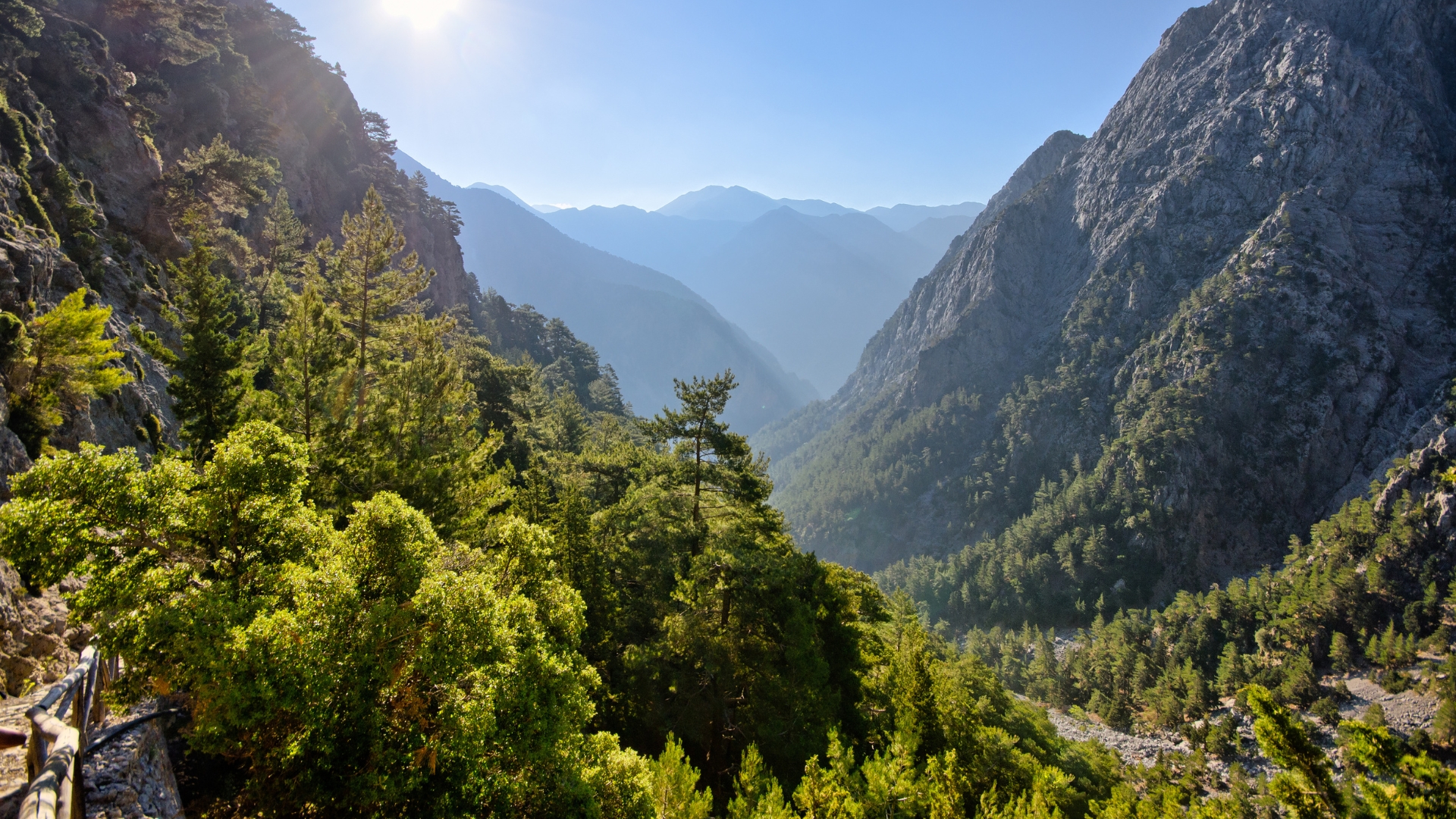 Photo by: CCat82
When is the best time to visit Crete
It is a surprise to know that you can visit Crete at any time of the year. The best time depends on your preferences and what you want to experience on the island. However, summertime offers more outdoor activities and fun opportunities to make your holidays even more unique! The high season is from June to August when the weather is hot and dry, but this period has millions of visitors. For those seeking more peaceful holidays, May and September are excellent months to visit the island. The weather is very pleasant and perfect to explore the attractions. The low season is from October to April and can be an ideal choice for those who prefer cooler weather and winter activities.
Conclusion
Did you know these facts about Crete?There are many more fun and surprising details about the island that make it unique. If you want to experience island life by sea, all you have to do is reach out to us and we will prepare a boat trip that you remember forever.