Rent a boat in Crete and explore famous destinations of the island! Are you still thinking of booking a boat during your holidays in Crete? Crown Cruises Crete guarantees to make your day trip special and surely unforgettable. Anyone who desires comfort, adventures and luxury is welcome to join! Our experienced staff as well as our passion for the sea and our love for our island will make you feel like home and see on your own the treasures of Crete.
Read the guide below and learn everything about boat rental in Crete.
Escape to Crete
If you're planning a trip to Crete, renting a boat can be a fantastic way to explore the island's stunning coastline and hidden gems. Crete is the largest island in Greece and has over 1,000 kilometers of coastline. It is one of the top destinations of Greece during summer and thousands of tourists visit it every year. The last years, the island tends to become a winter destination, too. A place that combines and offers everything you need. From amazing beaches and vibrant nightlife to significant history and traditional village life. Thousands of visitors spend their holidays in Crete, discovering and experiencing the spirit of the island. However, it is known that its beaches are probably some of the best ones in Greece. So, why not exploring them in comfort and luxury?
In fact, there are some truly breathtaking spots to discover that can only be reached by boat. What you definitely need is a valid driver's license and some boating experience. You'll also need to be at least 18 years old. Before you set sail, it is important to familiarize yourself with local boating laws and regulations, as well as any specific rules or restrictions that may apply to the areas you plan to visit.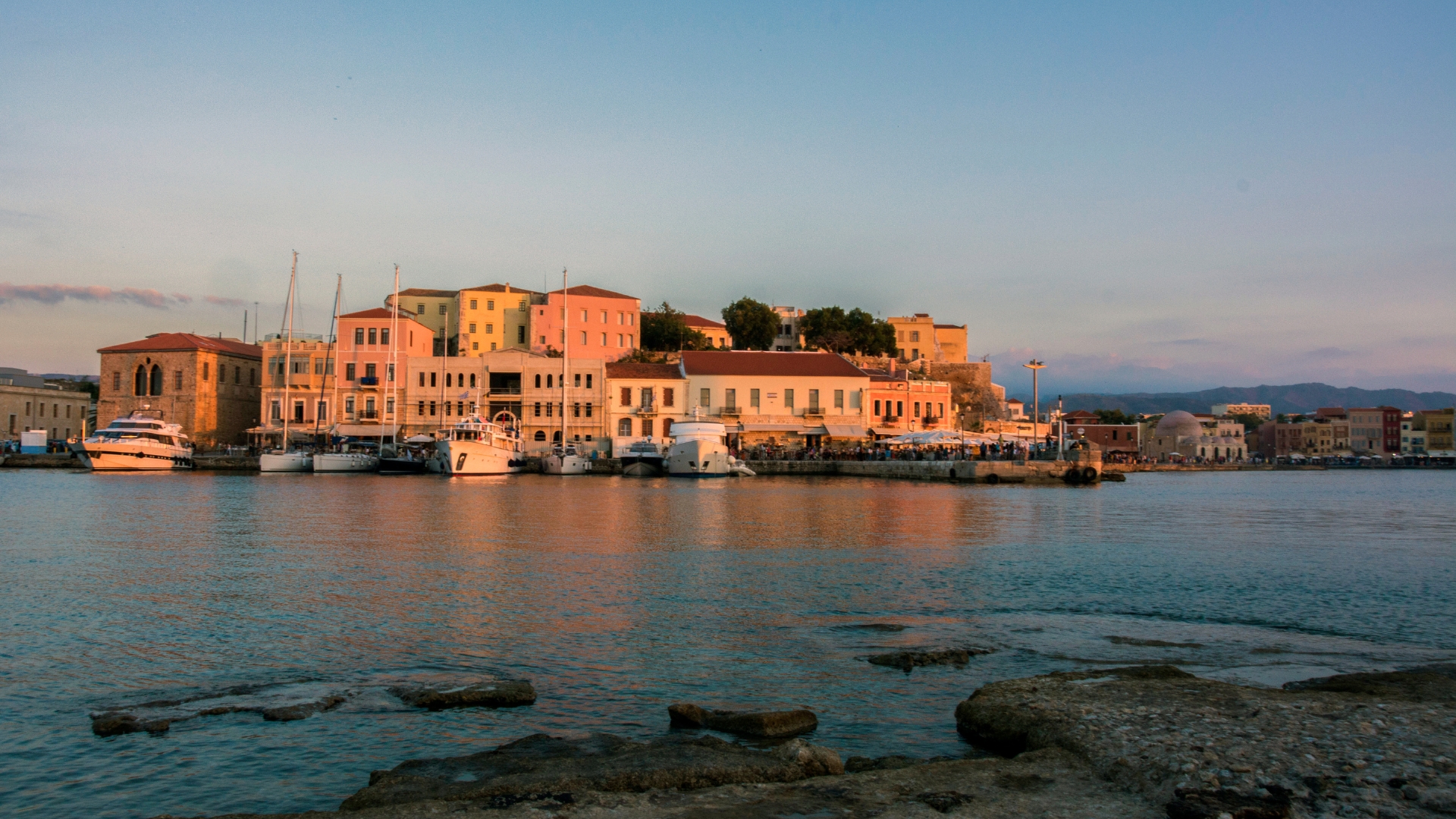 Picture by: Anastasia Lashkevich
Rent a boat in Crete with Crown Cruises!
Our modern fleet and professional staff and skippers will secure a safe and exceptional voyage experience during your day trip. Our day trips and boats are ideal form families, friends or couples who want to spend a memorable time sailing the island.  Moreover, during summer the prevailing wind is simply perfect for that type of tours.
Explore Chania harbor
Chania – the charming town that should be added on your list. Sail across the magical Venetian lighthouse and fall in love with the sweet pink colors during sunset. A boat rental from Chania allows you to move freely around the most breathtaking places and discover the Greek spirit. You will sail through Greece's natural landscapes while you will explore hidden gems and secluded places.
Specifically, the scenic Venetian harbor is located in the heart of the city and is home to many small fishing boats, yachts, and sailboats. It's the perfect starting point for a day of sailing around the island's stunning coastline. You can relax on the deck and soak up the warm Mediterranean sun, or take a refreshing swim in the cool waters of the Aegean Sea. As you sail further out to sea, you'll have the opportunity to spot some of Crete's marine life, including dolphins, sea turtles, and various fish species.
One of the highlights of the sailing trip is the opportunity to witness a stunning sunset over the Aegean Sea. As the sun sets behind the distant horizon, the sky is full of vibrant hues of orange, pink, and purple, creating a truly magical and unforgettable experience.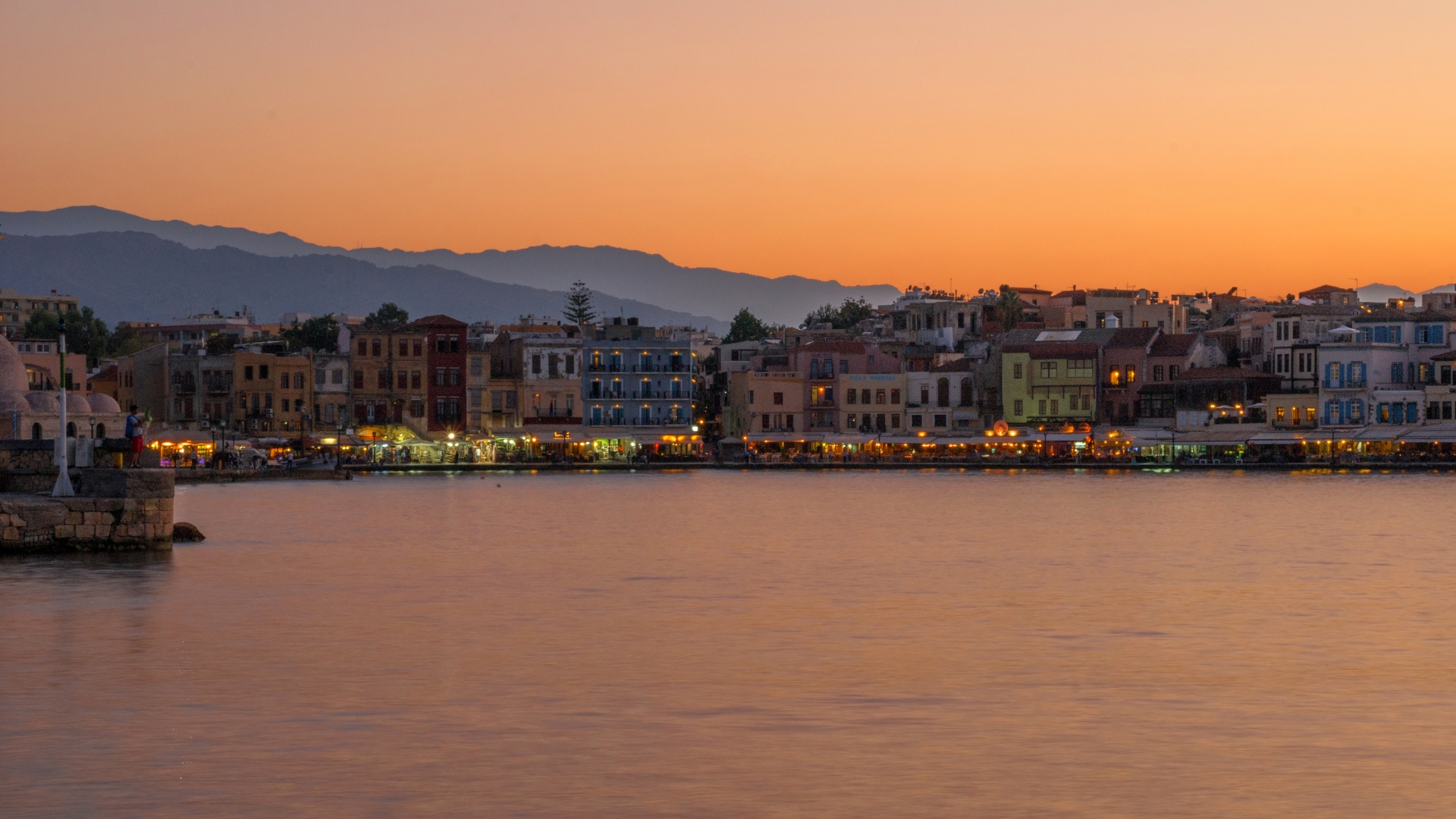 Picture by: kippiss
Sail to Balos Lagoon
Travelling to Kissamos, you will be charmed by the blue color of the sea and the beautiful landscape. Kissamos is located at the northwest side of Crete and offers many amazing beaches. Amongst them are Balos Lagoon and Falassarna and they are rated as two of the best ones worldwide. The crystal-clear waters and the Cretan landscape make those place one of a kind. These exotic beaches are great places to visit if you want to experience local nature.
In fact, a boat trip to Balos Beach is a must-do activity for anyone visiting Crete. The boat ride itself is an adventure, as you'll pass by several small islands and get to witness the stunning coastline of western Crete. Once you arrive at Balos Beach, you'll be amazed by its beauty. The crystal-clear turquoise waters are perfect for swimming and snorkeling. The pristine white sand is perfect for relaxing and soaking up the sun. You can also hike up the nearby hills for some panoramic views of the beach and the surrounding area. A boat trip to Balos Beach is an unforgettable experience that will leave you with memories that will last a lifetime.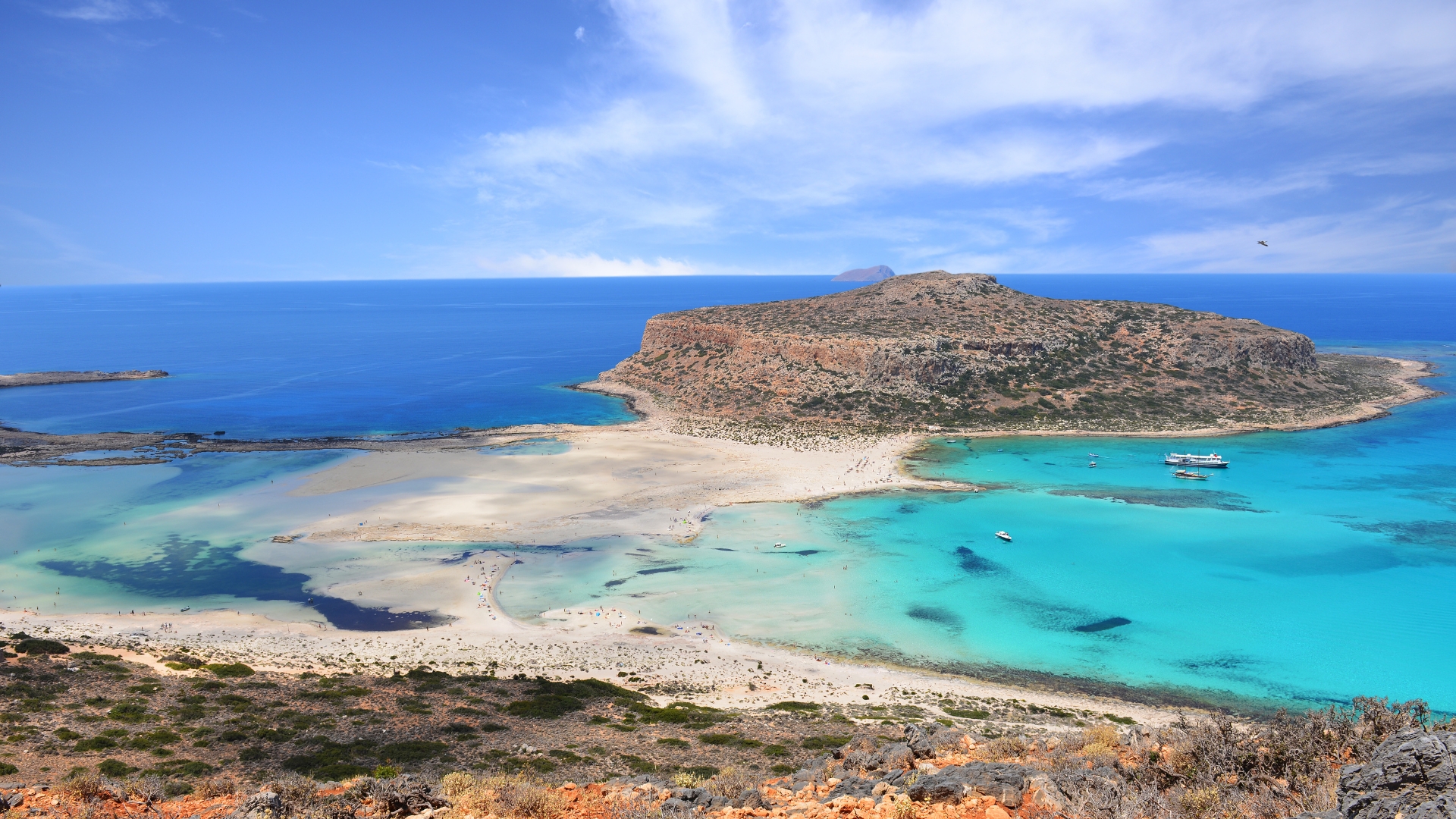 Picture by: Piotr Krzeslak
Boat trip to Falassarna Beach in Crete
A boat trip to Falassarna Beach is another great option for exploring the stunning coastline of western Crete. The beach is located near the small village of Falassarna and is known for its long stretch of golden sand and crystal-clear waters. As we sail towards the beach, you'll enjoy breathtaking views of the coastline and the rugged terrain of Crete. Once we arrive at the beach, you can enjoy swimming and sunbathing, or take a walk along the shore and admire the stunning natural beauty of the area. Falassarna Beach is also a popular spot for windsurfing and kitesurfing, making it a great destination for adventure seekers.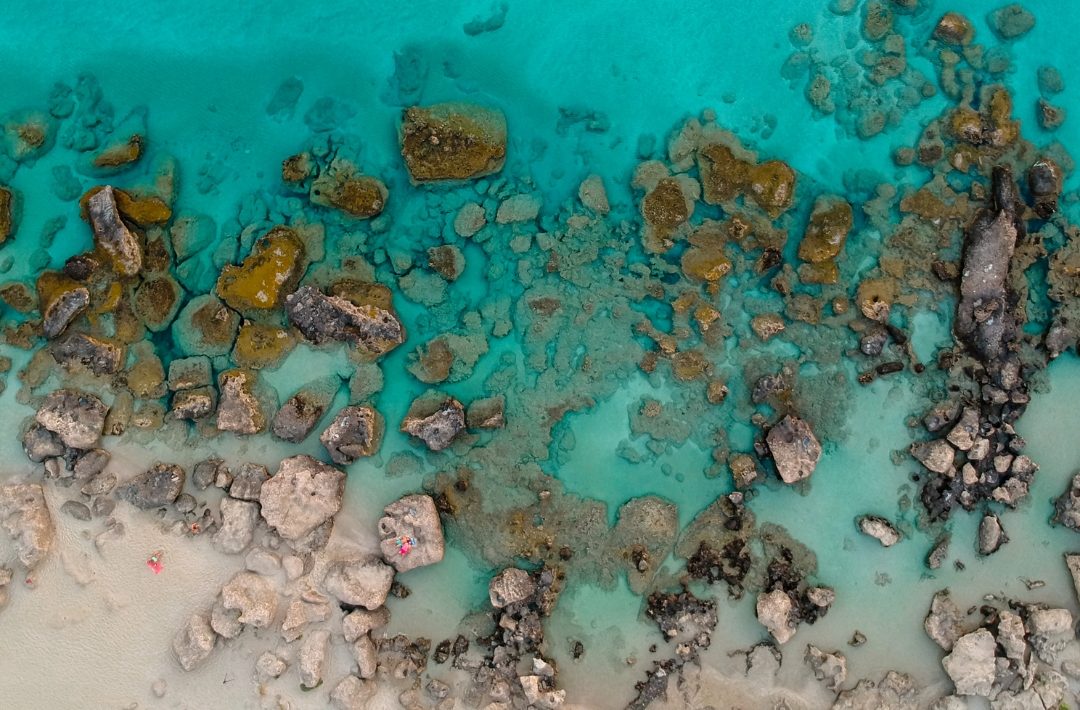 Picture by: Filippos Triantafyllos Sdralias
Lazareta and Thodorou Islands
Furthermore, starting from Chania old harbor we can sail towards Menies Beach, Lazareta and Thodorou Islets. Two islands with long history that charms everyone with their tranquil waters. Rent a boat in Crete and you will uncover many secrets of the island, such as a German plane wreck from WWII close to Thodorou. On the way to Menies beach, there are several hidden beaches and caves that need exploration.
Taste local dishes on board
Renting a boat is definitely the ideal way to explore every corner of Crete. Not only you have the privilege to discover secluded places, but you have the chance to enjoy traditional dishes during the tour. Either you choose a whole day trip or half day, we offer you the finest meals cooked with local ingredients and love.
While sailing with Crown Cruises, you'll have the opportunity to taste some of the most delicious and authentic local dishes that Crete has to offer. The crew will provide you with a range of traditional Greek cuisine, made with fresh, locally-sourced ingredients.  You'll also have the chance to taste some of the island's famous wines, including crisp whites and rich reds. Tasting local dishes while sailing with Crown Cruises is a fantastic way to immerse yourself in the culture of Crete. Moreover, you will experience the island's unique flavors and culinary traditions. It's an unforgettable dining experience that perfectly complements the stunning scenery and relaxed atmosphere of sailing along the Cretan coastline.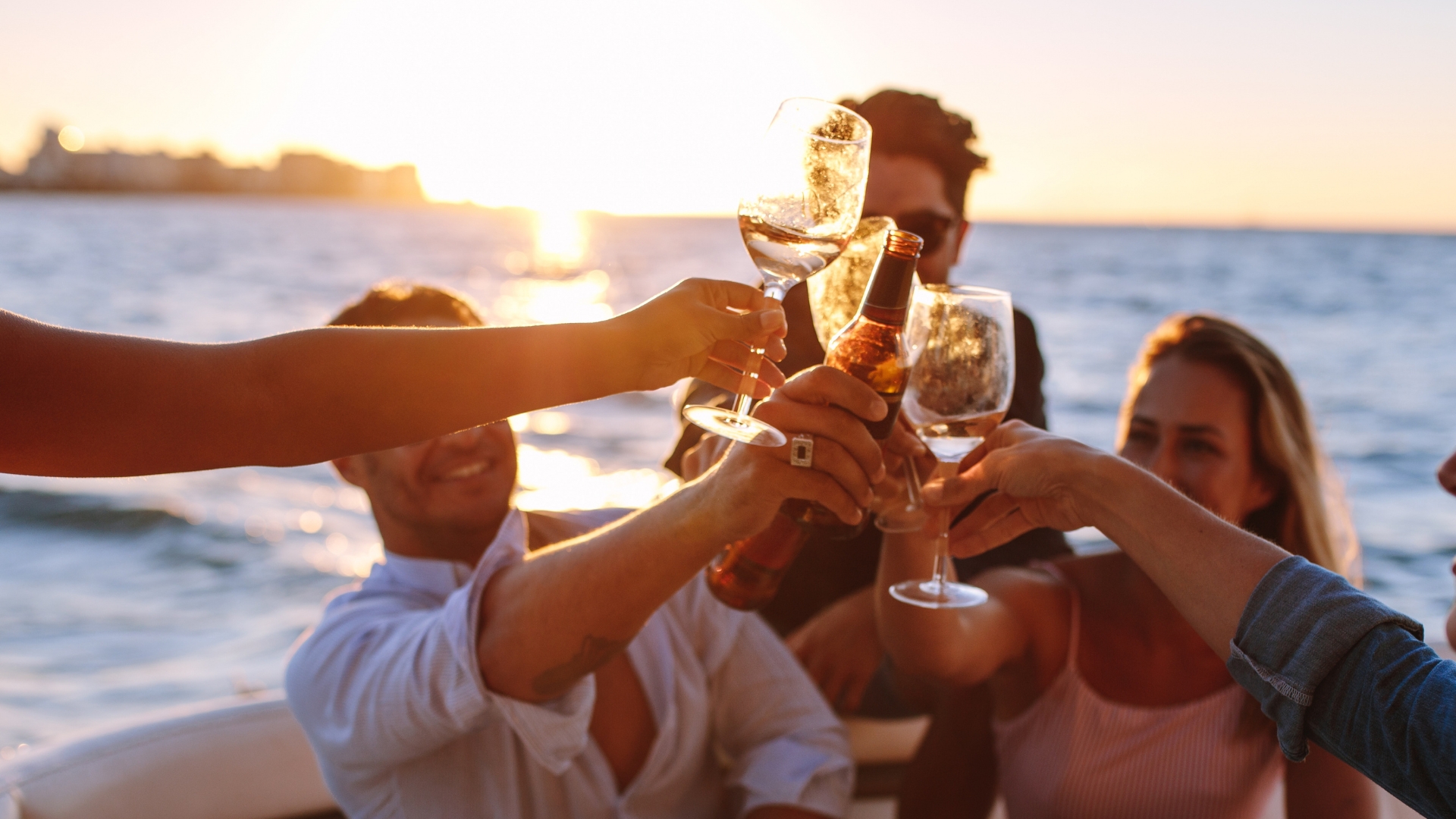 Picture by: Jacob Lund
In conclusion, no matter what area of the island you head to, the best way to discover is by boat. Contact us and rent a boat in Crete. Sail and enjoy summer sun and Greek beaches laying on the yacht. Choose from a wide variety of boat tours and get the most out of it!