Are you still thinking of family holidays in Crete? Then, it's about time to start planning them! Because the island of Crete is simply perfect and a popular destination for that kind of vacation! It's easy to see why. Due to its beautiful beaches, rich history and the stunning landscapes, it's the ideal place to make unforgettable memories with your loved ones. Moreover, it offers a wealth of activities and attractions for all ages.
If you are interested having holidays with your beautiful family, then keep reading the article and some of the top things to do in Crete!
Visit the beaches of Crete
To begin with, one of the best things about family holidays in Crete is that there is something for everyone. The beaches of Crete are surely what you need to discover. Children will love playing in the sand and swimming in the crystal-clear waters of the Mediterranean Sea. On the other hand, adults can relax on the beach or explore the island's many attractions. More specific, this place is known for its amazing beaches, while many of them are awarded worldwide. Some of the most popular ones include Elafonisi Beach, Falassarna and Balos Lagoon. These beaches offer crystal clear waters and really soft sand, which is perfect for endless play with your kids. Furthermore, Elafonisi and Balos have very shallow waters, while Falassarna offers a long coastline, ideal for building sandcastles with your little ones.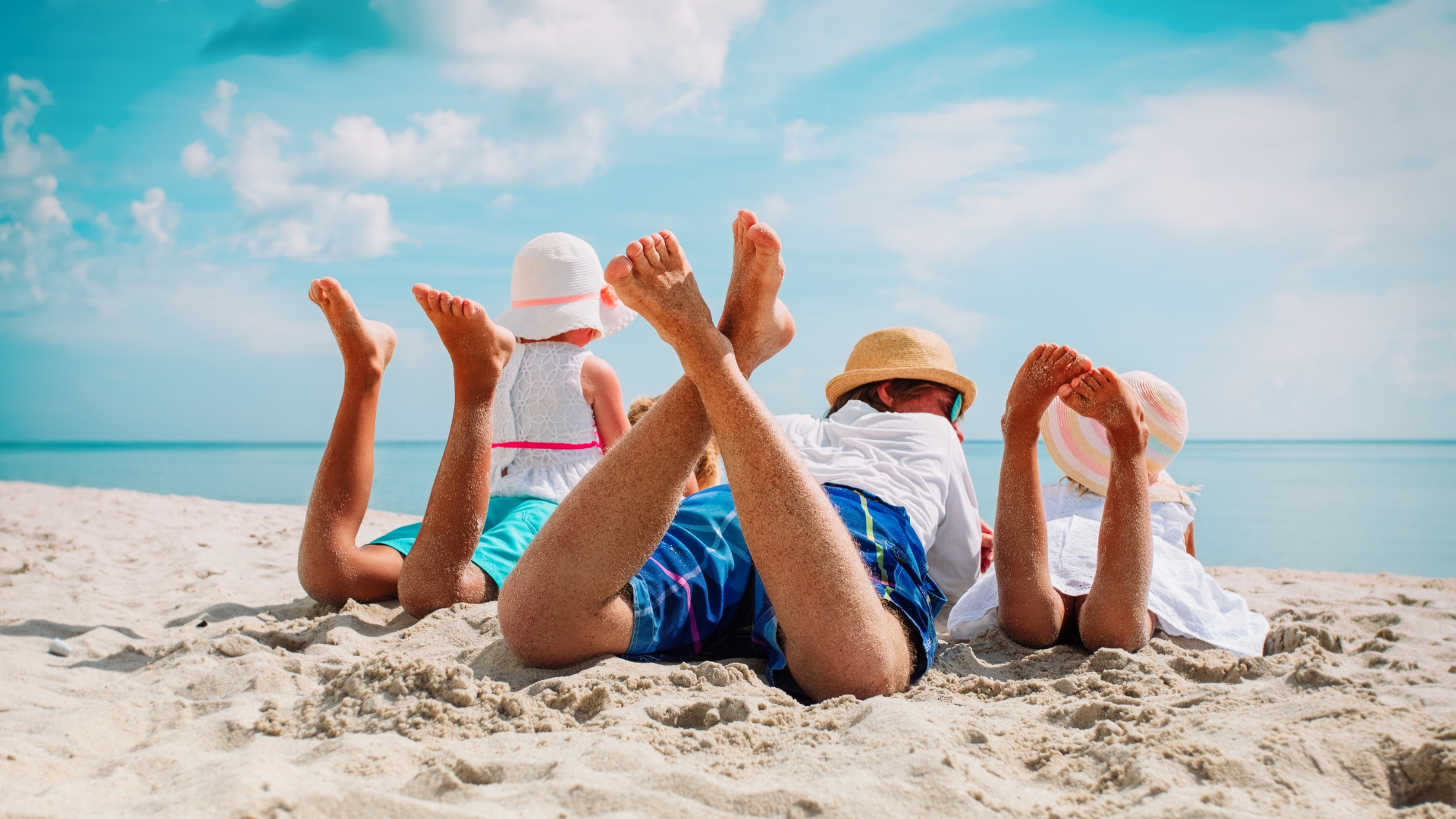 Photo by: Nadezhda1906
Take a boat trip
Family holidays in Crete are all about making unforgettable memories and one of the best ways to do that is by taking a boat trip with Crown Cruises Crete. We offer a range of tours that allow visitors to explore the island's stunning coastline and hidden gems. The boat trips are designed for families of all ages and they offer something for everyone. From swimming and snorkeling to sunbathing and relaxing. Boat tours often include stops at secluded beaches and snorkeling spots, allowing visitors to see the island's underwater world. In fact, children will love the chance to see dolphins and other marine life up close, while adults can enjoy the stunning views and the opportunity to unwind in a beautiful setting.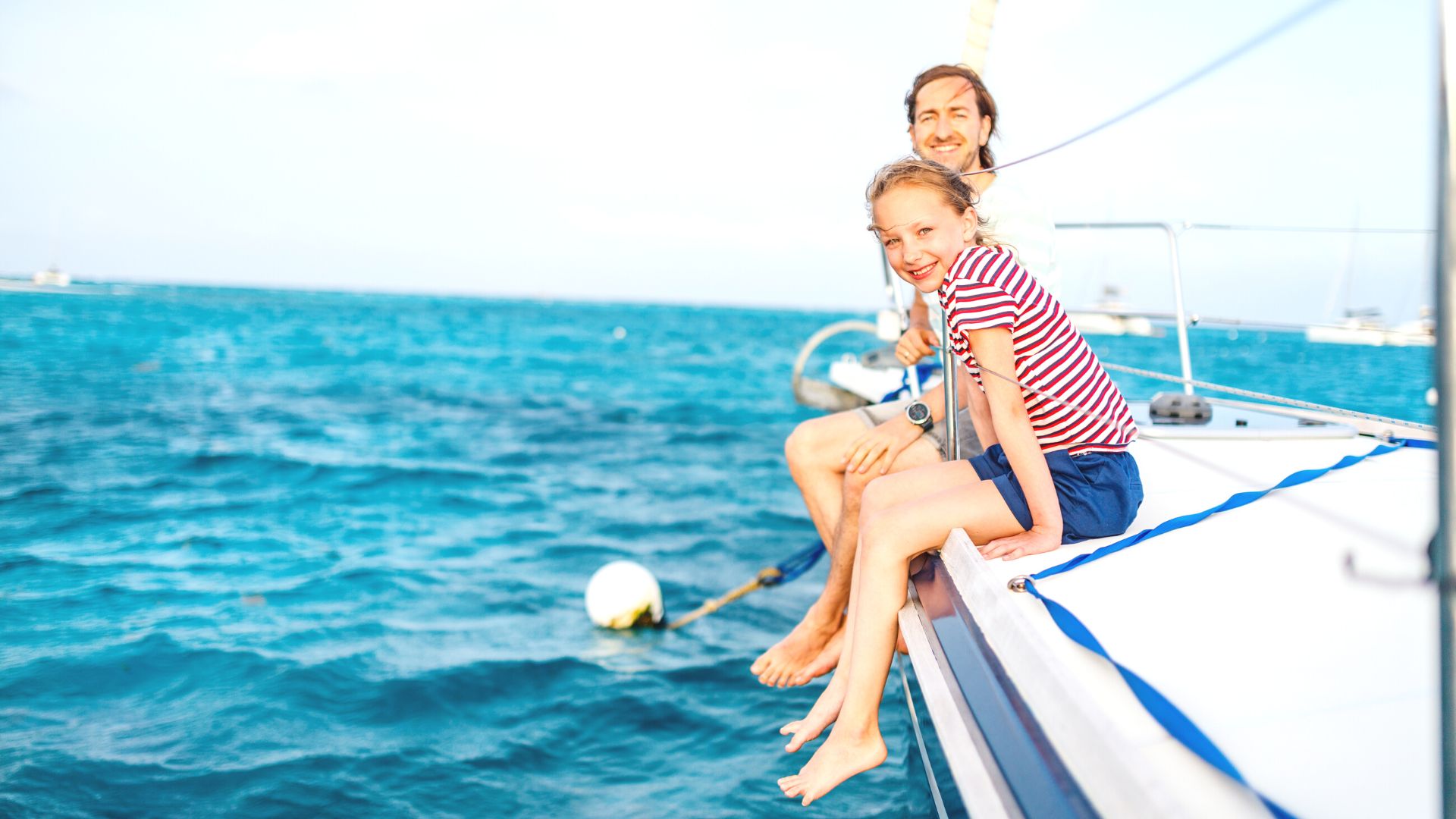 Photo by: blueorangestudio
Discover the Gorges of Crete
Exploring the gorges and natural wonders of Crete is an essential part of any family holiday on the island. With its stunning landscapes and rich biodiversity, Crete offers plenty of opportunities for outdoor adventures and nature exploration. Families can embark on hikes through gorges such as the Samaria Gorge or Imbros Gorge. Moreover, there is a wide variety of small gorges and hiking trails which are perfect for younger ages. Through these hikes, you can spot rare plants and wildlife, including the Cretan goat, Kri Kri, and various bird species.
Families can also visit the Lassithi Plateau, a verdant region with traditional windmills, fertile fields, and quaint villages. Other kid-friendly gorges are Diktamos Gorge and Kidoni Gorge at Chania. Amazing landscapes into nature, with small streams along the way, these gorges are perfect for a day trip and ideal for picnic with your loved ones. Overall, exploring the gorges and nature of Crete is an excellent way for families to bond, learn and have fun in a beautiful and inspiring setting.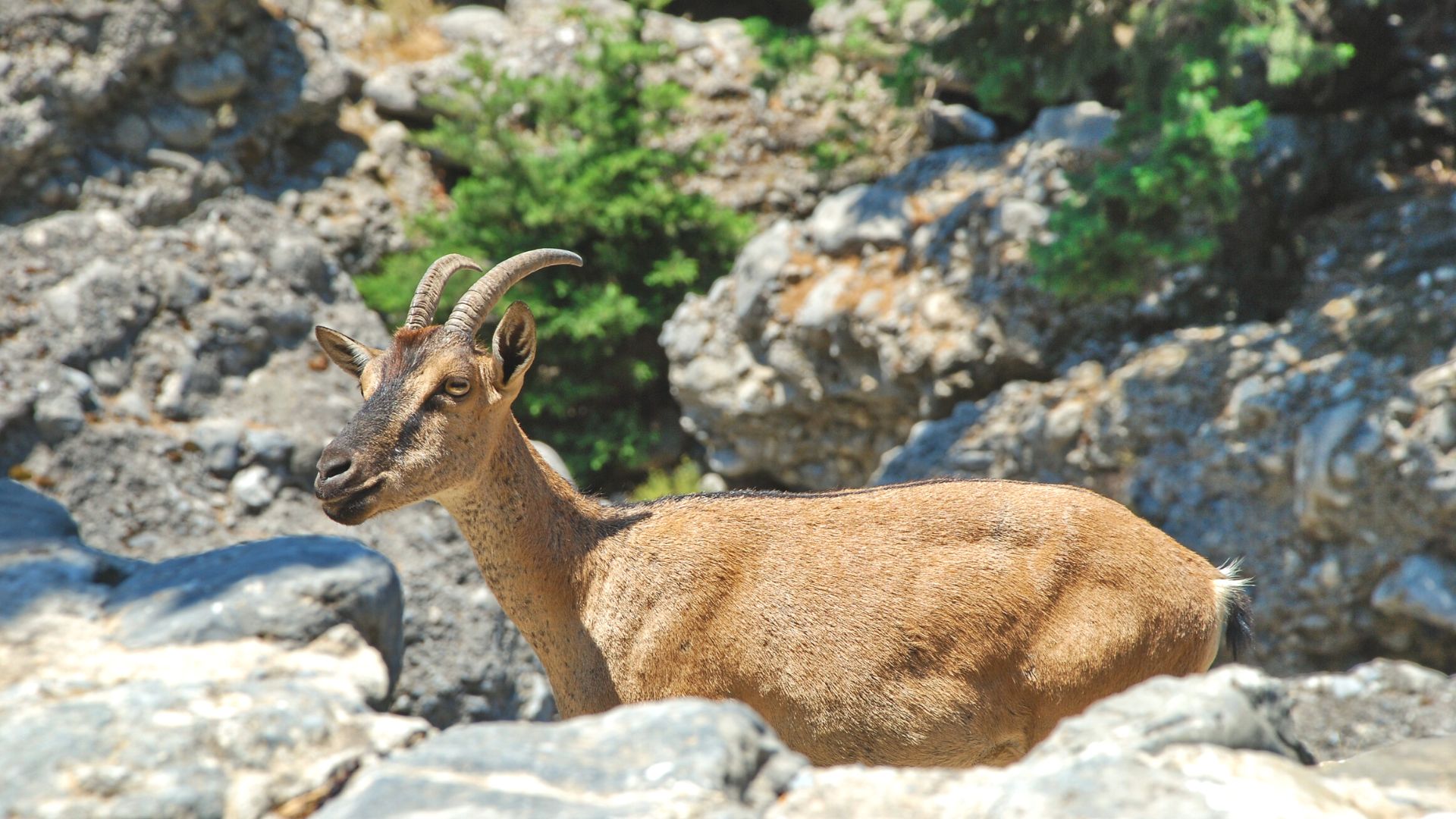 Photo by: Valentin Nazarov
Get the most of your family holidays in Crete!
Explore the archaeological sites
The archaeological sites are definitely a must-do activity for families on holiday in Crete. The island is home to some of the most significant historical sites in the world, including the Palace of Knossos, which is the largest Bronze Age archaeological site. Families can discover the fascinating history of the Minoan civilization, which dominated the island from around 2700 BC to 1420 BC, and learn about their art, culture, and daily life. Other important sites include the ancient city of Aptera, the Roman ruins of Gortyna and the medieval fortress of Frangokastello.
Furthermore, a very interesting activity could be a visit to the archaeological museums of Chania and Heraklion. A story through the decades starting from the Minoan Civilization is exhibiting to both museums.  Visiting the sites and the museums are not only a fun and educational experience for children but also an opportunity for families to connect with the rich history and culture of Crete.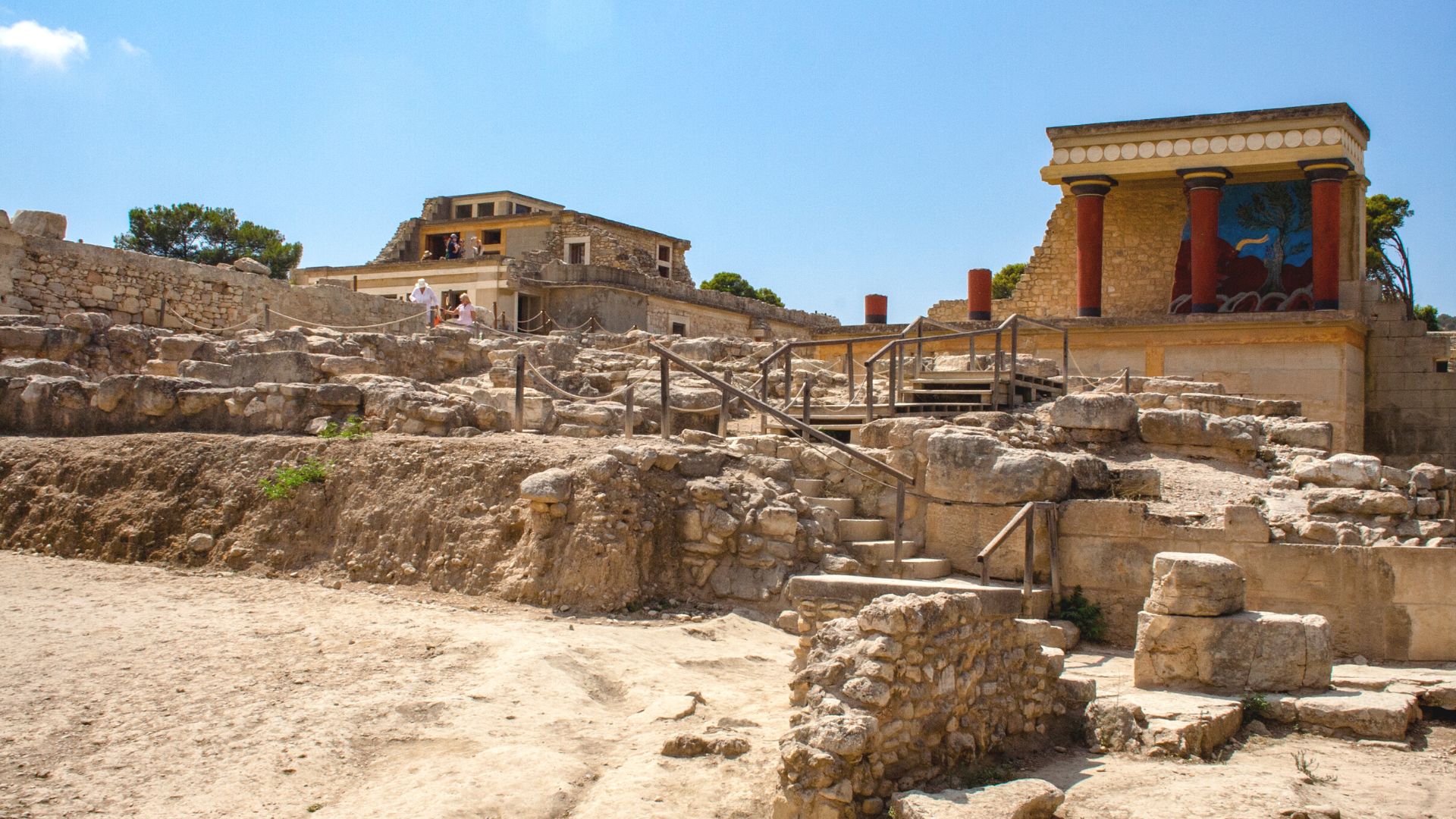 Photo by: Mattero Moiana
Visit the Waterparks
Crete has several water parks that offer fun and entertainment for the whole family. The biggest water park is Watercity at Heraklion, which features a range of attractions, including water slides, lazy rivers, and wave pools. Moreover, it offers a dedicated children's area with mini slides. Another big waterpark at the area of Chania is Limnoupolis Aqua Park with colorful water slides and a central pool equipped with comfortable sunbeds for the ultimate relaxing. Because fun has no age!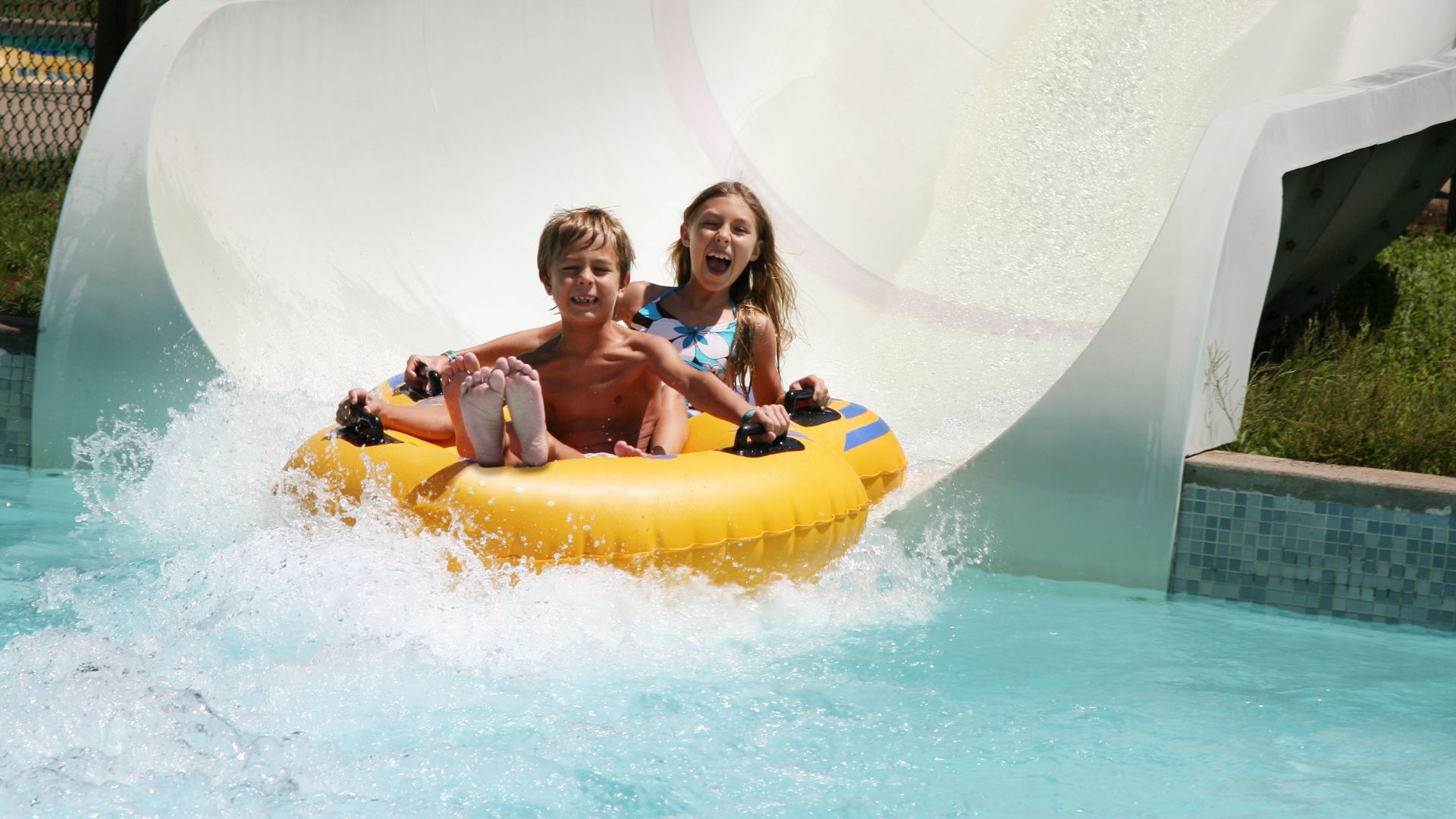 Photo by: Shanekato
Visit the Cretaquarium
The Cretaquarium in Heraklion is a popular attraction for families, featuring a variety of sea creatures from the Mediterranean and tropical waters. It is the largest aquarium in the Mediterranean founded in 2005 and boasts more than 100 different areas for the sea creatures and species. Moreover, it includes more than 2000 different species of fish and other sea creatures. Visitors can see sharks, turtles, and colorful fish, as well as learn about marine conservation. Last but not least, children will love the fish touch tanks, where they can interact with starfish, sea urchins, and other creatures. It has also large halls equipped with the latest audio-visual systems for exhibitions, speeces and conferences while throughout the day there are several documentaries about the marine ecosystem screened. This experience will surely be the highlight of your family holidays.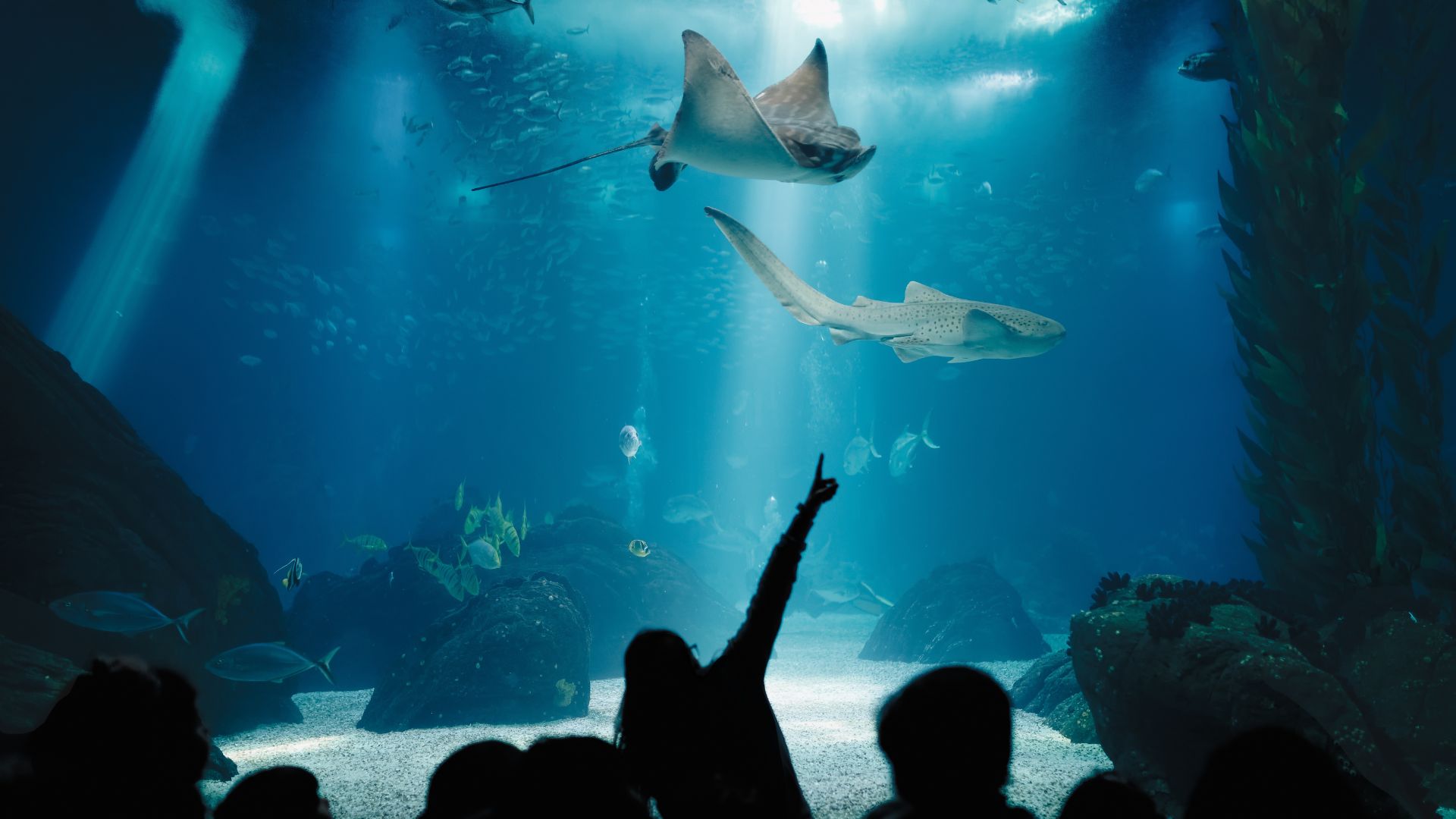 Photo by: Matimix
About the accommodation
And if you are concerning about accommodation in Crete, there are plenty of family-friendly options available. You can choose from hotels and resorts to holidays villas and apartments. Many hotels offer amenities such as swimming pools, kids' clubs and entertainment programs, while holiday villas and apartments provide more privacy and space.
Overall, Crete offers an abundance of activities and attractions, making it a perfect destination for a memorable family holiday. So, what are you waiting for? Start planning your holiday program! We ensure that you will live an unforgettable experience on the island.